Nantclwyd y Dre is the oldest timber town house in Wales.
The house was dated using the method described in the picture below. It was very interesting to learn about it, as I had no idea it's possible to pin point the exact date when the tree was cut down.

The house has so much character, it's charming. I love it. The house was built in the 15th century, but over the years a lot of additions were made to the original structure. The first addition was made in 1620s by the owner, a wealthy lawyer. More rooms were added in the late 17th century, by the lawyer's granddaughter.
The house was bought for £192 in 1722 and the new owners added more rooms. In the 19th century the house was rented to very special tenants, doctors or head-masters.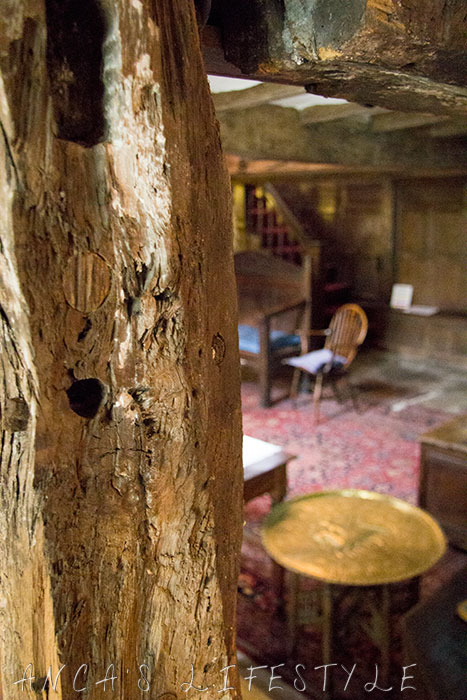 The Hall was built in 1435, almost 580 years ago.

The Georgian room was added in 1734 and it's now decorated with the aid from the Ruthin Town Council.

The school-room is a lovely room. Love the tea set and the toys.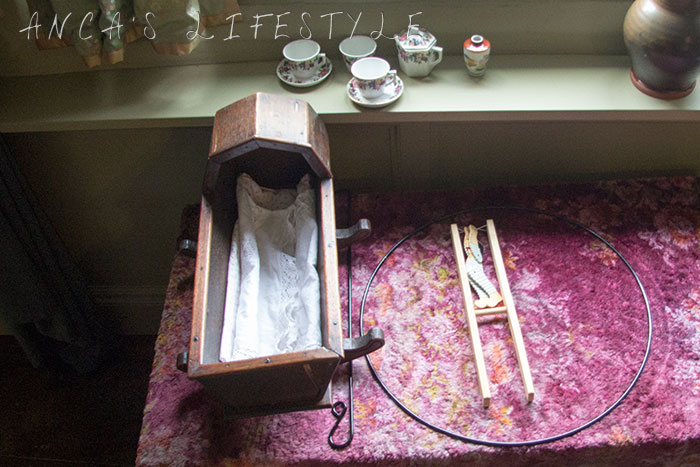 The room was decorated like in the Elizabethan period, colourful, high neck collars and flamboyant.

Afterwards we went to Ruthin Castle.
The peacocks are adults now. Last year they were small chicks, in July I think they were only a few weeks old, in December they were "teenagers", bigger and more confident.
I was trying to get closer so hubby can take a picture, but the peacock wasn't very friendly.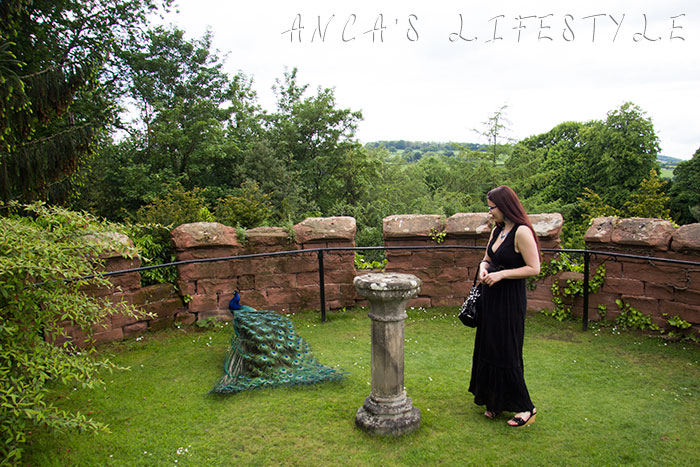 In the bar, waiting our cream tea.