I spotted the mixes made by Paul Hollywood in shops the other day. I've wondered if I should get them. I don't use mixes because I don't see the point for them. When we are away with the caravan, I would make my own mix, basically I weight in the flour, sugar, baking powder, cocoa and put it in a zip bag or in a jar. I love baking, my husband loves baking and between us, we manage to make some desserts each day.
That being said, I'm a blogger and these are mixes from Paul Hollywood and my husband agreed with me that surely my readers want to know what are my thoughts about these mixes. With that in mind, I bought the Luxurious Belgian White Chocolate Cookie Mix and the Luxurious Belgian Chocolate Muffin Mix. I've decided to respect the recipe as much as possible on both, without any other additions.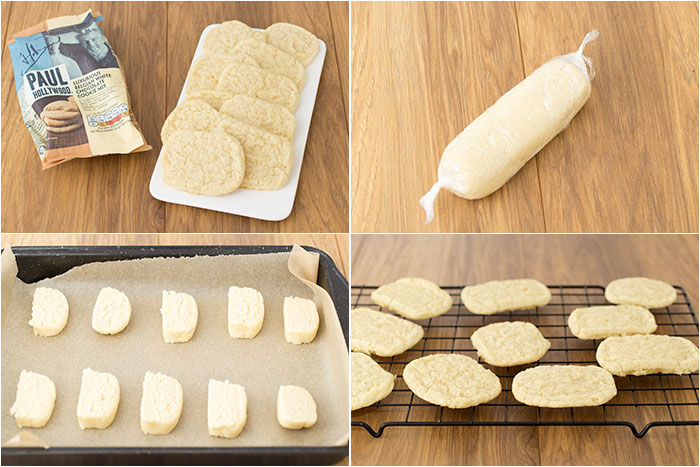 Luxurious Belgian White Chocolate Cookie Mix makes 10 cookies. The recipe is wrong. I have to admit I'm disappointed about this. First of all the recipe states that 40ml of milk, the equivalent of 4 dessert spoons, has to be added. As a food blogger I wouldn't give measurements in dessert spoon. Beside this, only 2, maximum 3 are needed or the dough will be too soft. Another strange thing in the recipe is that the first instruction is to pre-heat the oven, even though the dough should be refrigerated for 30 minutes. So, the oven has to stay on for 30 minutes? Why? Little things, but then it's Paul Hollywood's name, these details shouldn't be overlooked.
I'm not sure the instructions are very clear for someone who bakes for the first time. If they would have changed the first picture of the flour and butter with one of the dough wrapped in cling film would have been better. I already knew the process as I used it before, but these mixes aren't designed for keen bakers, are they?
Luxurious Belgian Chocolate Muffin Mix makes 12 muffins. The recipe for these is ok, the baking times and the temperature also. I think the recipe has too much butter, but you can't have that amazing crust without all the butter. It's a matter of choice: a healthier option or less, but luxurious.
The cookies are delicious. I enjoyed them a lot. They are sweet, but you can expect that with white chocolate biscuits. The Muffins are lovely too, I enjoyed them a lot. They are not too sweet, exactly as I like them.
Would I buy them again? I think I would, but I wouldn't respect their recipe. I would add oil in the muffins. I would also put an extra egg and less fat.
Have you tried them?