Last weekend my husband and I went to Salford Museum in Greater Manchester.
It is a lovely art gallery with a lovely shop, where I bought a few things, and there is a nice looking tearoom too. We haven't been to the tearooms as we were heading up to Trafford Centre for lunch. I'm going to talk about the highlights.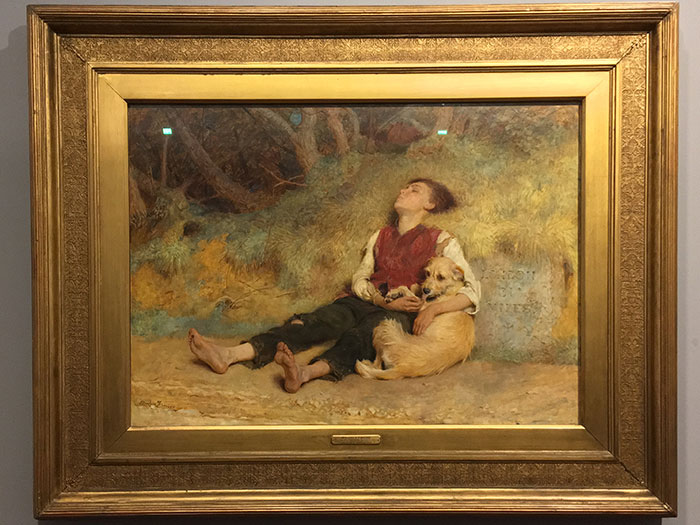 "His Only Friend", painted in 1871 by Riviere, oil on canvas.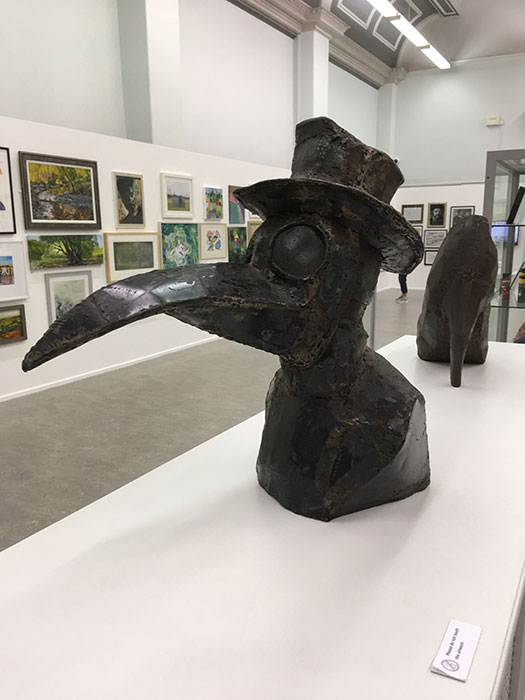 How lovely is this sculpture of a plague mask. In that gallery there are many paintings on display that can be purchased. Some of them are really nice.
"A Fancy Dress Ball", 1828, by Arthur Perigal. The Fancy Dress Ball was held in the Assembly Rooms, Manchester in 1828, as the Manchester Festival of Music. It was attended by 3400 people, each paying £1.05. The money were raised for charities. 300 of the people attending the ball paid Perigal to include them in the painting.
The painting was raffled and it was won by Mr Peacock, a wholesale and retail linen draper. He attended as the Knave of Hearts. He gave the painting to Salford Museum in 1852.
This Napoleon costume was worn at the Fancy Dress Ball. I spotted it, somewhere on the left of the painting. The costume was worn by Mr. E Levyssohn of Cheetham Hill. The costume was presented to the museum in 1993 by the great-great-granddaughter of Mr. Levyssohn.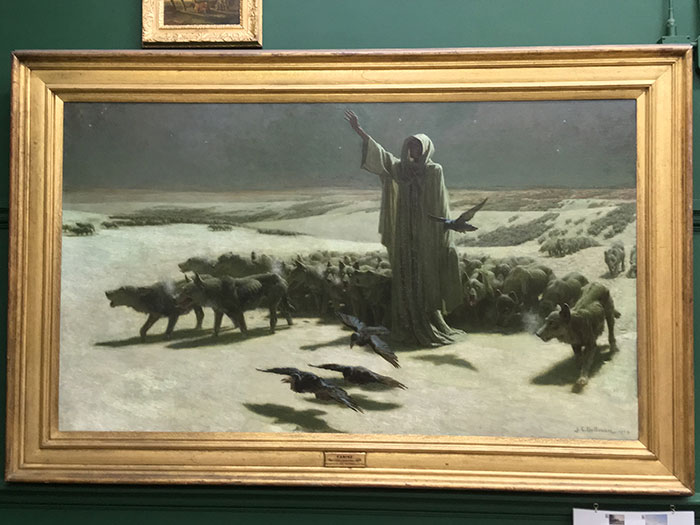 "Famine", 1904.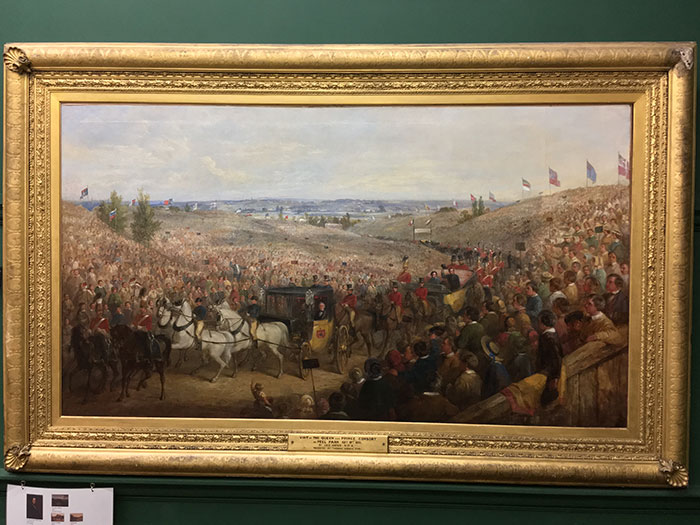 "Visit of The Queen and Prince Consort to Peel Park. 10th Oct 1851", by Geo Hayes.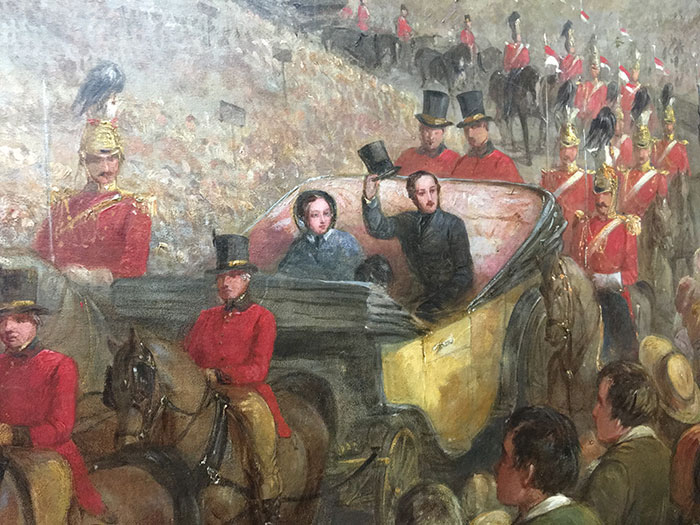 Detail with Queen Victoria and Prince Albert
On the ground floor is Lark Hill Place. It opened to the public in 1957. After the war, the old houses were cleared to make space for new houses. The curator of the museum tried to preserve the heritage of the communities and collected shop frontages and some of the contents. Now they are used to create this wonderful Victorian street.
Lark Hill Place was named after a mansion that stood there. The low levels of light help preserve the artefacts.
Victory babies, that is a strange thing to see on display.
13 the minimum age for drinking, times have changed a bit in the last 200 years.
The stairs are quite unique.
This looks so much as my costume, when I'm volunteering.
From the shop we bought some white chocolate mice.
More details on www.salfordcommunityleisure.co.uk/culture/locations/salford-museum.
Salford Museum is on Peel Park, The Crescent, Salford, M5 4WU. The museum is free to visit, the car park is £2.50 for 3 hours, that is plenty of time to visit the museum and having a cup of coffee/tea and some cake in their tearooms, if you fancy that. The money paid for the car park will benefit the museum.