Yesterday I wanted a quite walk, but I didn't fancy a rather cold woodland walk. So, I searched on google and found Lymm, a small village in Cheshire, just 30 minutes from us.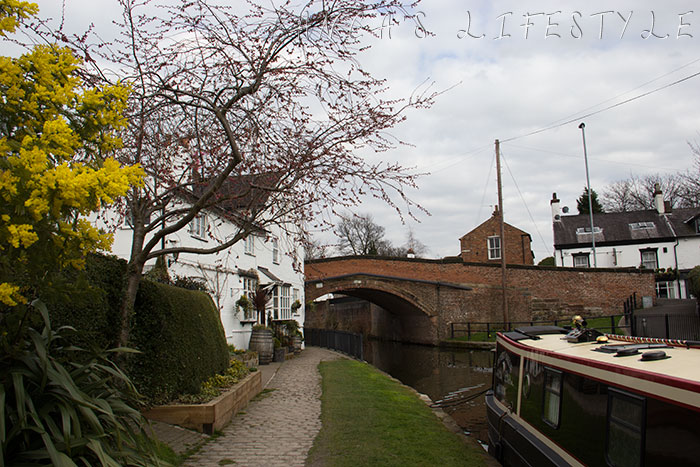 There is a Canal with a couple of pubs and terraces near the water to add to the charm, that surely will make us visit the village again in the summer. There is also a cafe-boat, not sure if it's permanent, but it was charming too.
We parked on a side road and went in the village centre. We've discovered that through that wood we can make a circular trail. We'll have to go prepared, thicker clothing and wellies or at least my off-road trainers. I don't think it comes as a surprise, I was in heels and a sleeveless top with a thin jacket.
We walked and enjoyed the nice weather, the squirrels and ducks, the dogs with waggy tails and smiling people. It was exactly what I needed after a couple of very busy days. And I must admit that having cake helps too.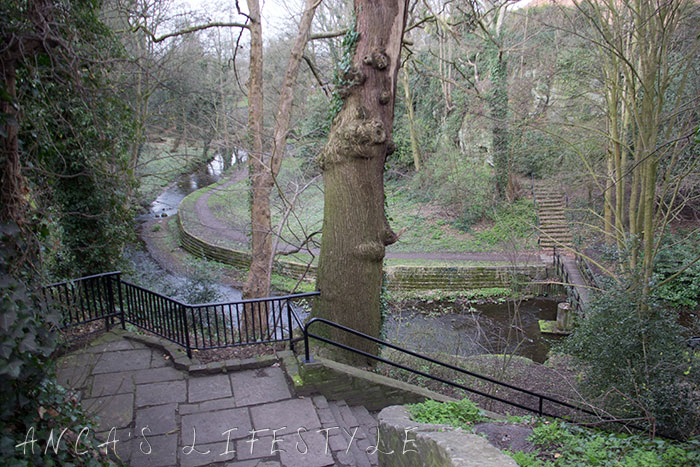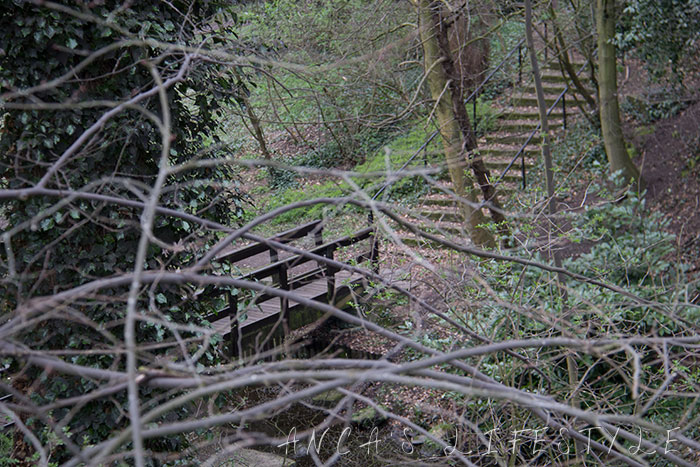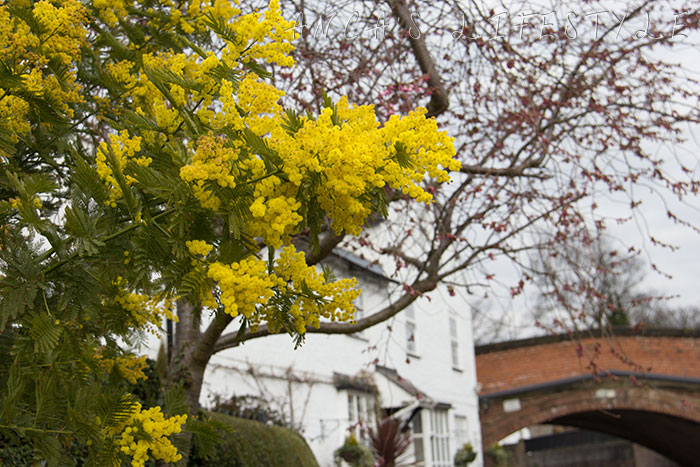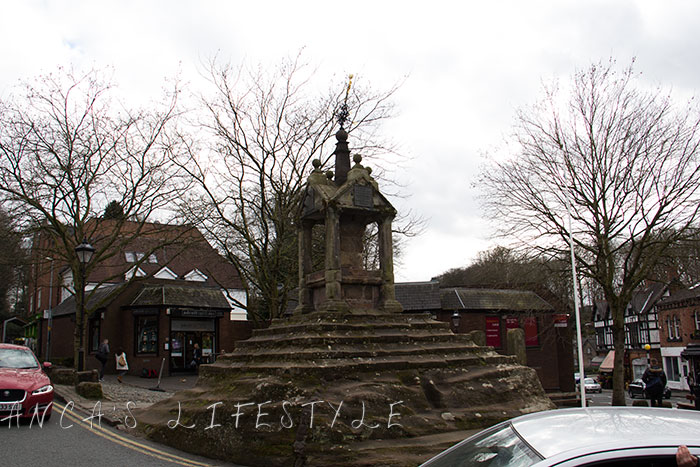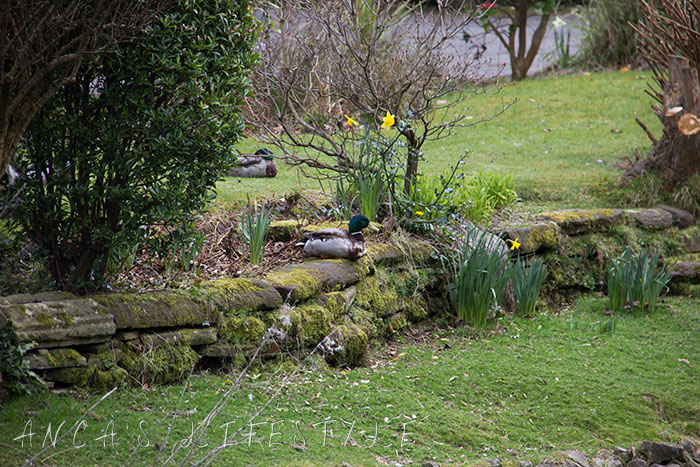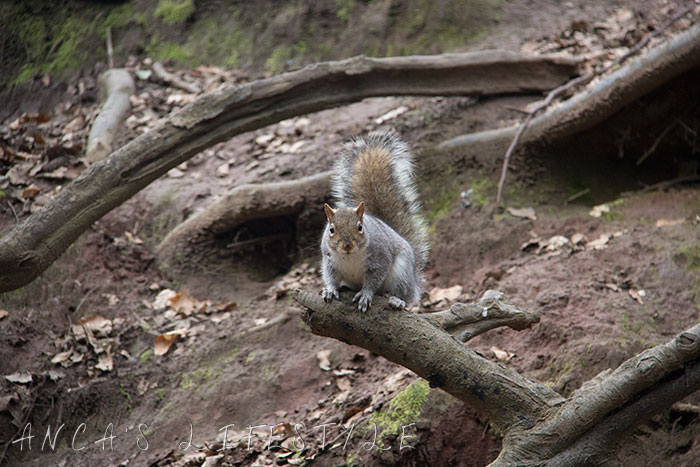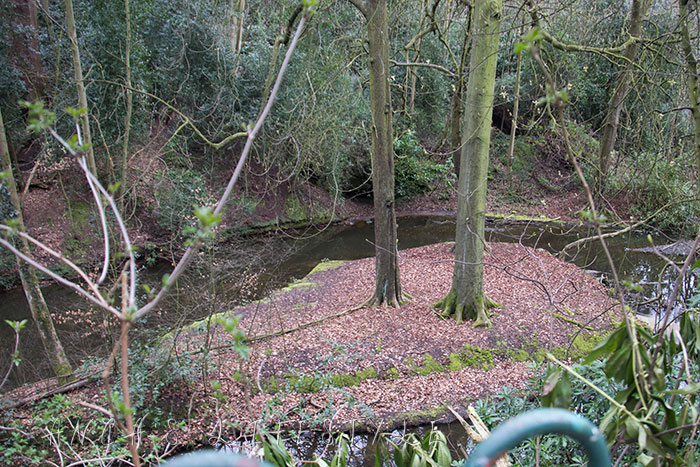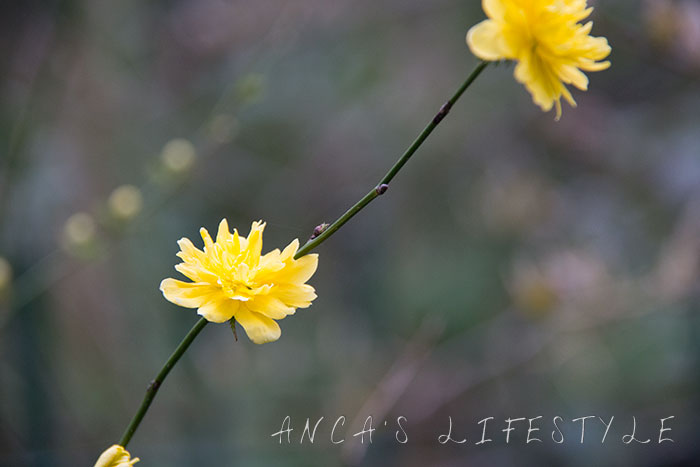 We've stopped at the Coffee shop in the centre for a treat. I wanted a dessert, hubby wanted another one and in the end, we've cut them in half. He had the better deal, as my choice was considered better by both of us.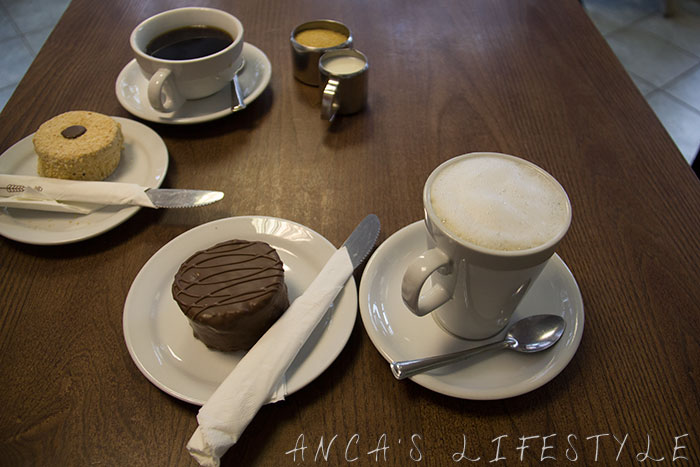 The village is lovely, peaceful and charming. I received a free magazine and I saw that there is a Duck race in April and, if it's a nice weather, we'll go. It looks like it's very funny, probably more suitable for kids, but I'm not that picky.
I love small villages and I'll have to search for a new one quite soon as hubby agrees that it's a nice way to spend an afternoon. If you have any suggestions of villages to visit, please leave me a comment.