In our trip to Essex, we've been to Cressing Temple Barn. It's a complex of barns built in the 13th century by Knights Templar. They are one of the oldest timber barns in England and, unsurprisingly, another one is in Essex too, part of National Trust.
The Cressing Temple was given to the Knights Templar in 1137. Besides the barns, there is a beautiful walled garden. There are 3 barns and one of them is the oldest standing timber-framed barn in the world. This was the first rural estate granted to the Templars in Britain and it grew until in the 1300. The Templars were suppressed in 1312 and the barns were passed from owner to owner until they were acquired by the Essex Council and made into a tourist attraction.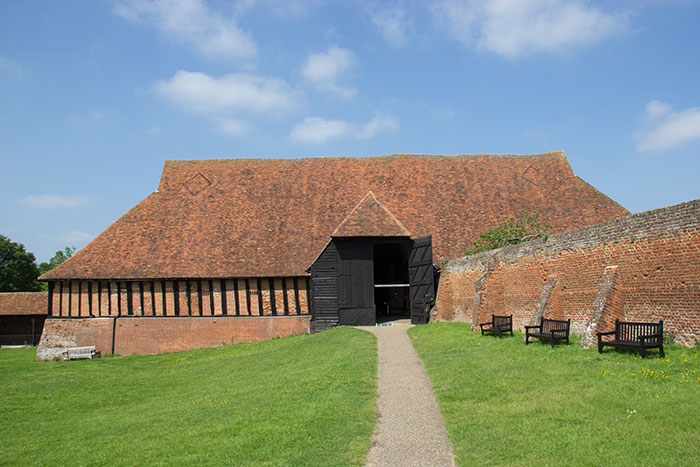 The Wheat Barn was built around 1259 – 1280 by the Templars. It was altered in early 16th century and 18th century. The building is 40m long and over 11m high. It was made from 500 trees, cut square and joined with wooden pegs. It is not the oldest in the complex, as it was built 50 years after the Barley Barn, but it's the biggest.

Inside the barn, you can see me in the background as a reference to the size of the construction.

The Walled Garden is lovely, big and with lots of beautiful plants.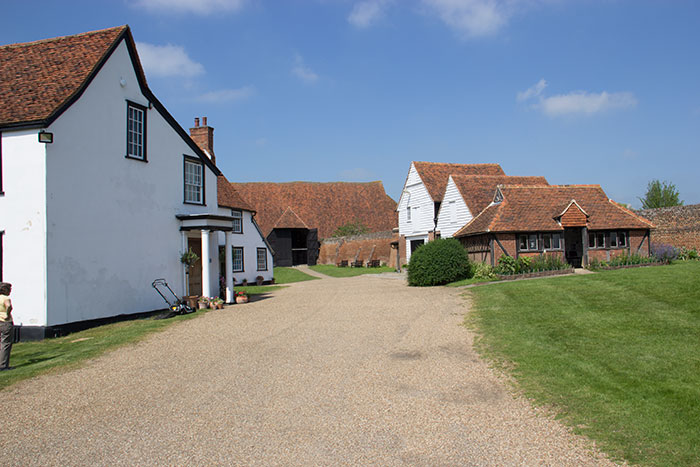 These are a few other buildings, built in the 16th and 18th century.

One of buildings is open to the public and it's where bread was made. This is a kneading trough, where the dough was kneaded and left to rise. There was a small wooden oven too.

This picture is taken in the granary. The granary/stable block was converted to court house and it was built in the 16th century. It was altered in the 19th century.

There are a few workshops with ploughs, forge and one for the wheelwright.
Visiting it was fascinating. It's amazing the barns are here after hundreds of years, wars and eroding. If you are in Essex, do visit the barns. The Cressing Temple Barns are in Witham Road, CM77 8PD and the entry is free.