Yesterday was a lovely day and we've decided to get a few hours off and go to North Wales. We've started in Conwy where we've visited the Toll house and the Suspended bridge, the Aberconwy house. After that we've went to Bodnant Gardens, but that will be in another post, tomorrow or the day after.
We've already visited the castle at my 30th birthday. We had a nice walk on the walls.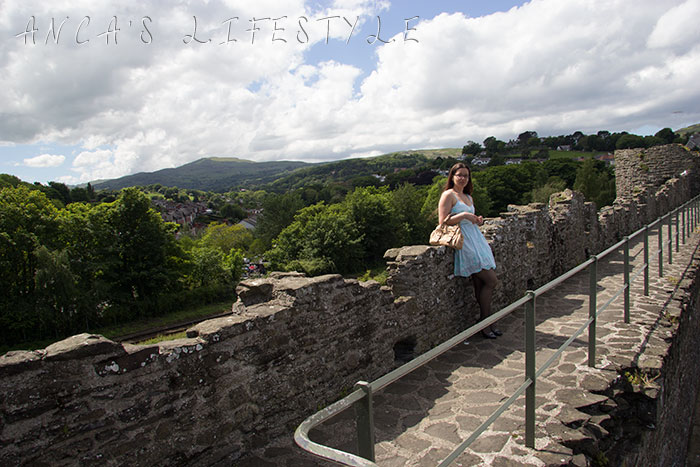 Then we went to the Toll House walking on the Suspended bridge. The bridge was built in 1826 by T. Telford, the same architect who built Iron Bridge, and the Aqueduct from Wrexham, pictures with both on my blog.
The other bridge was constructed in 1848 and it's lovely. I like that the Victorians were so keen in making flamboyant constructions and the bridge sits nicely near the castle and the older bridge.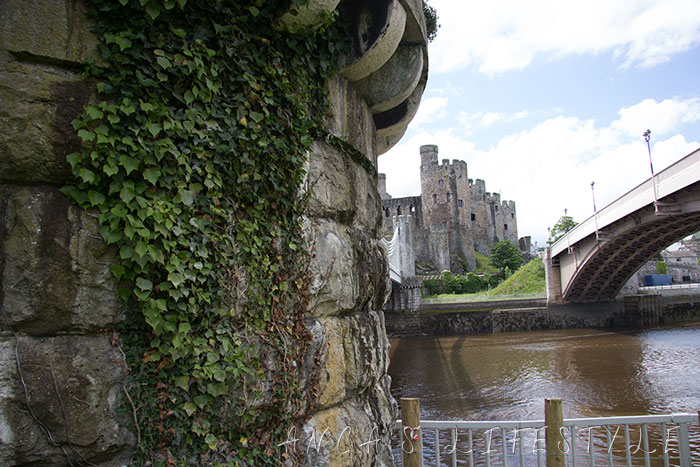 This is the Toll house, a small castle. It was small considering there would have lived a family with 3 children. The picture is a little blurry, but the idea was to see the size of the house. For a weekday it was quite busy and even if it's only me in the pictures, we had to wait for the other visitors to pass.
On the floor are the original wood bricks used on the bridge.
Love the picture of the train entering the bridge.