I've been at the launch of Made .com new furniture showroom in Liverpool earlier this month. In the goodie bag I was surprise to see I received a £50 gift voucher. I was delighted to have a look on the website to see what I will get. There were so many nice things that I fancied that the decision what to take was harder than I thought.

I got this Cable Hand Knitted Throw for £39. I'm smitten with knitted throws and I wanted to get one last year, but as there were so many things to do last year I never got to buy one.
I like it a lot, it's well made, it's comfy and it looks great. The throw is 127cm by 152cm, a perfect size, not too big and not too small. I also like the colour, it brings a patch of colour in the living room.

I paid for the shipping myself. The shipping was separate for the throw and the towels and the packages came separate. I think that was a little odd, but it didn't matter much. The parcels arrived with Royal Mail quite fast and I received them at the same time.
I also got a pair of blue hand towels for £9. I'm happy with them, they are thick and good quality, really good value for money. The hand towels are 50cm by 90cm.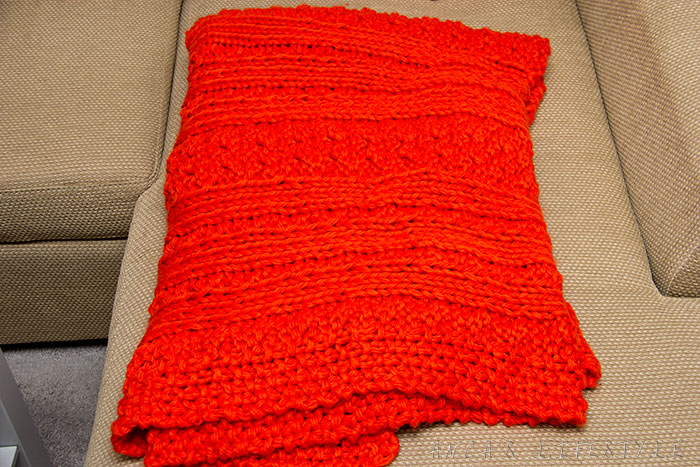 I'm very happy with my first order and it's very likely that I will order from them again. The products are good, exactly as described on the website and the delivery was fast.
I received a gift voucher of £50. I paid for the shipping myself. All opinions are my own and I wouldn't recommend the website if I wouldn't think they are great and that I would buy from them again.