Hubby had a meeting near Albert Dock, so I took advantage to visit Tate. I took some pictures, but the quality is not very good because I wasn't allowed to use the flash.

Africa…

Sawdy, 1971 by Edward Kienholz
The exhibit presents a violent scene of racism, viewed through a car window. In the photography the black man is castrated by the group of white men. By using this frame, Kienholz implicates us in the scene. Is like we are watching the events from one of the pickup trucks.

A larger view of the picture. Very interesting piece.

Knock Knock, 2005 by Eva Rothschild
A lovely construction that evokes native American arts.

The triangle door. I really love this door, is so creative.
You can see Mersey and the docks thru the door.
Michelangelo's 'David'?, 1987 by Eduardo Paolozzi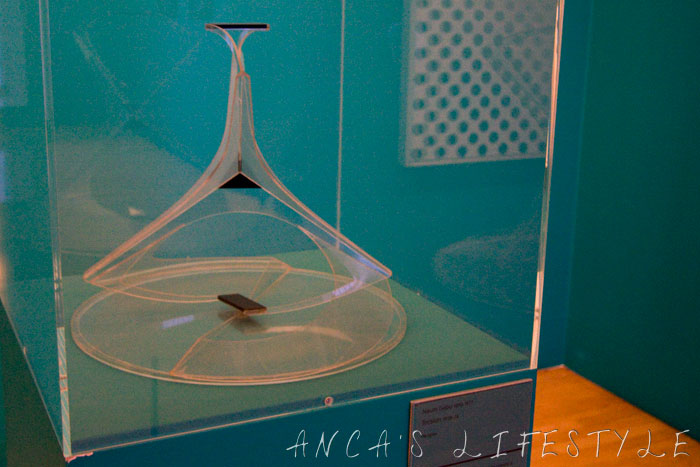 Torsion, 1928-36 by Naum Gabo
Gabo created a sense of defined space with no delimitation by using transparent materials. The piece was conceived in 1928 but was constructed in 1936.
A small view of Birkenhead from Tate's windows.

Roughly 92% Angel but about 8% Devil, 1982 by Edward Ruscha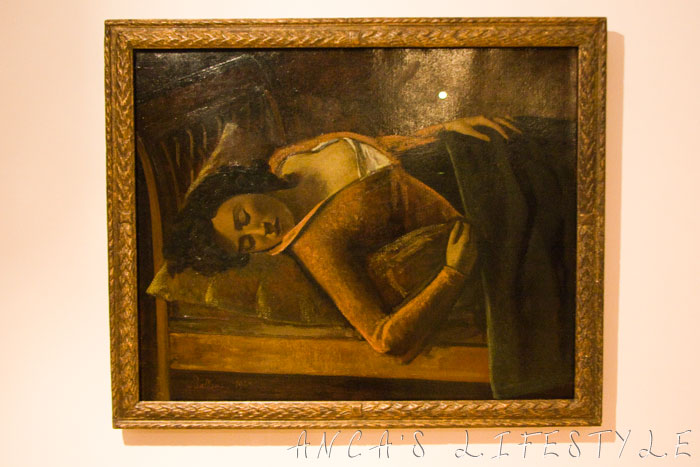 Sleeping Girl, 1943 by Balthus
His son described his father's paintings of adolescent girls as "untouchable archetypes of purity". In this painting the woman appears to be asleep, but in the same time, aware of her sexuality.
Self-Portrait as a Businessman, 2002 by Pawel Althamer
On the night before the exhibition in 2002 in Berlin, Althamer appeared in this businessman's outfit in the city center. He undressed and then walked away naked, representing the corporate role that he played but was able to dissociate from.
VB47.364.DR, 2001 by Vanessa Beecroft
The performance that lead to this piece took place at the Peggy Guggenheim Museum in Venice. The models wear woven masks designed by Philip Treacy. This masks transformed the models into living sculptures.
Philip Treacy's Hat Blocks
A hat block or hat mould is a wooden block carved into the shape of the hat. All this blocks are made by Renzo Re (La Forme). He transformed the 3D designs made by Philip Treacy using wood and cotton into wooden forms. Every hat produced by Philip undergoes this process.
I love this exhibit. The hats are very interesting and next time we'll have a meeting in Manchester we have to visit the Hat Museum.
Woman in Feather Hat, 1991, hat by Philip Treacy