This weekend we've been to Wales. This time we've visited Conwy Water Gardens and the Great Orme Acient Mines.
Conwy Water Gardens is a lovely place. There is duck food available to buy and the ducks are very friendly.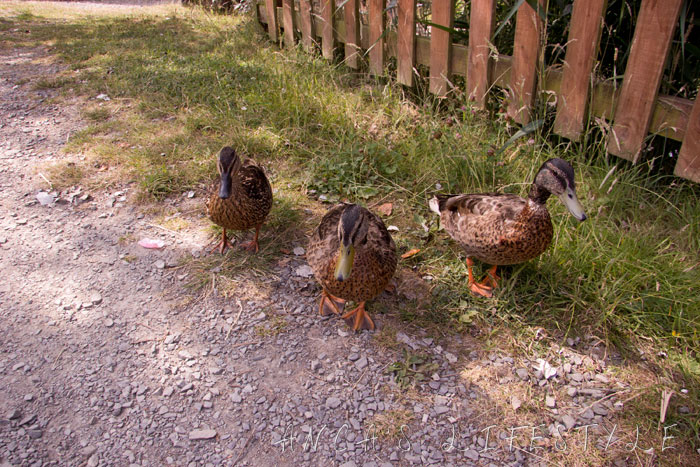 We arrived at 10.30pm, perfect time to see the otters. They are hungry and very active and vocal.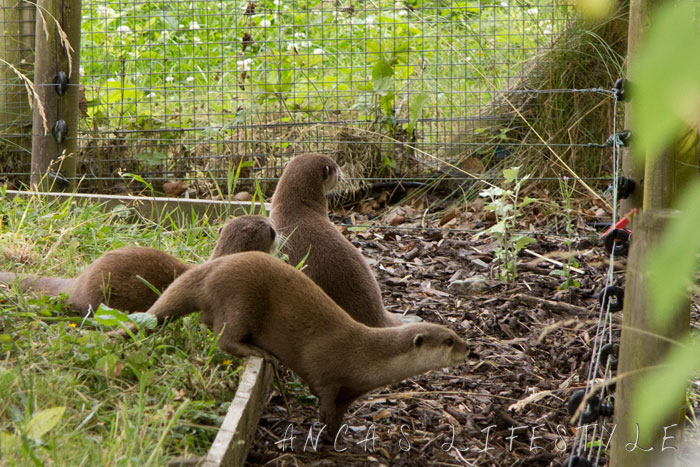 The lovely otter, waiting for the food.
I had no idea the otters are carnivore, so it was a surprise to see them eat small chickens and fish. Anyway, they are still lovely and cute.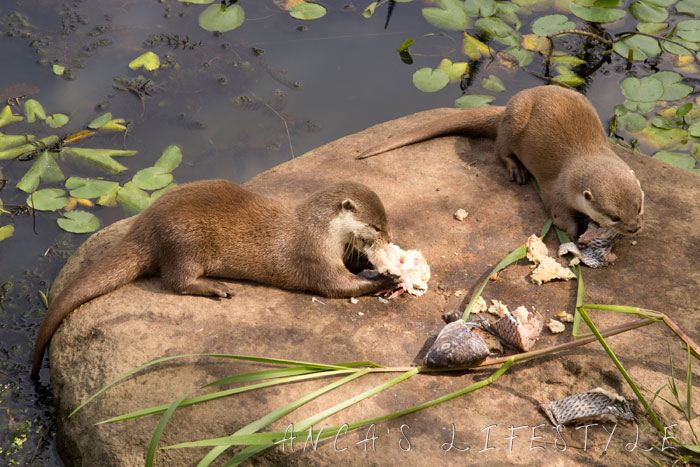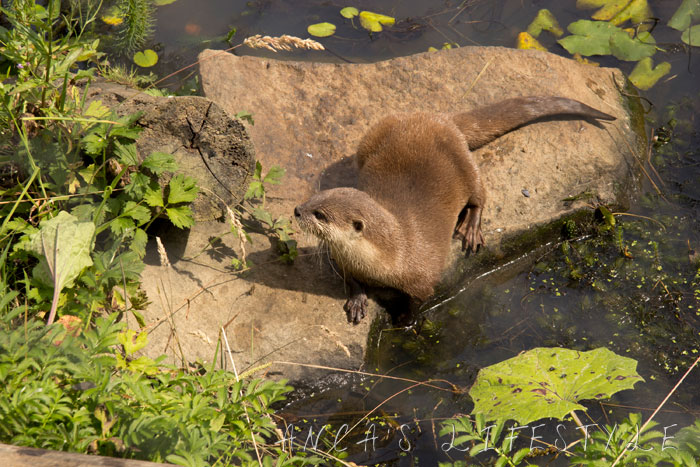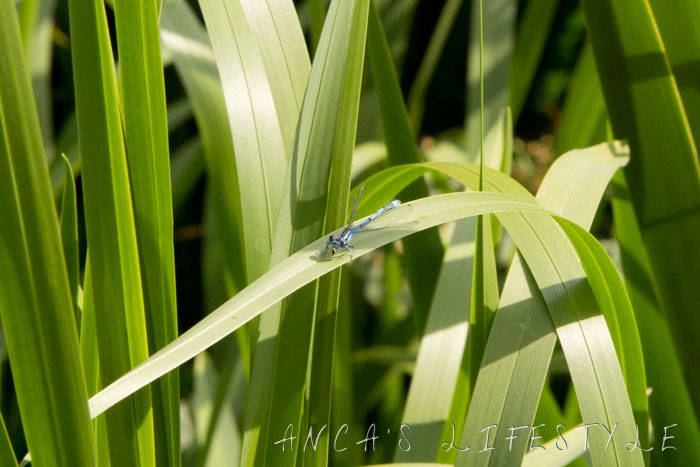 The Pancakes House. It looked nice inside, but we didn't stay to eat.
Great Orme Ancient Mine. After reading the conflicting reviews on tripadvisors, I thought we should try it. It was amazing! It was very interesting and it is such an important place for the British History.
It was discovered in 1987, when there was a plan to build a car park, and it completely changed the views of ancient people in Britain.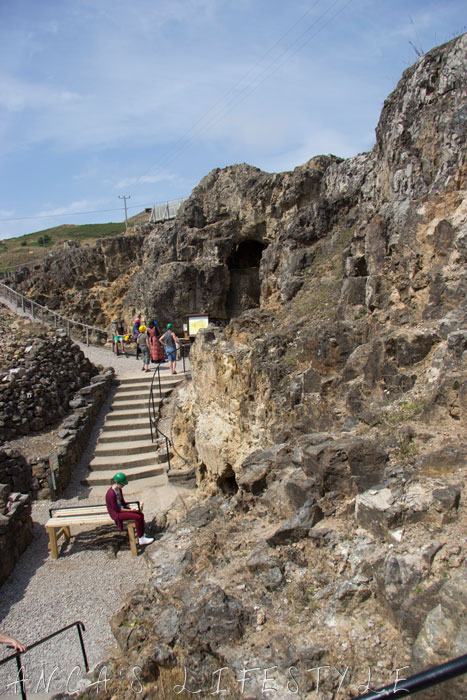 The safety helmets were very important, as we bumped our heads a few times.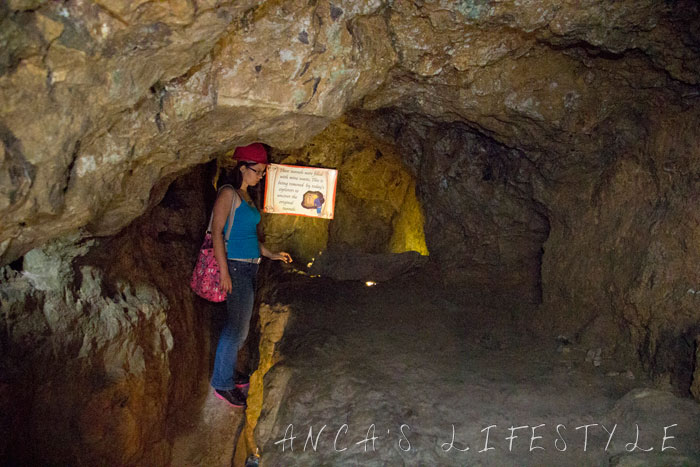 There is still some malachite left.
The Mine can be visited only on 2 levels, from 9.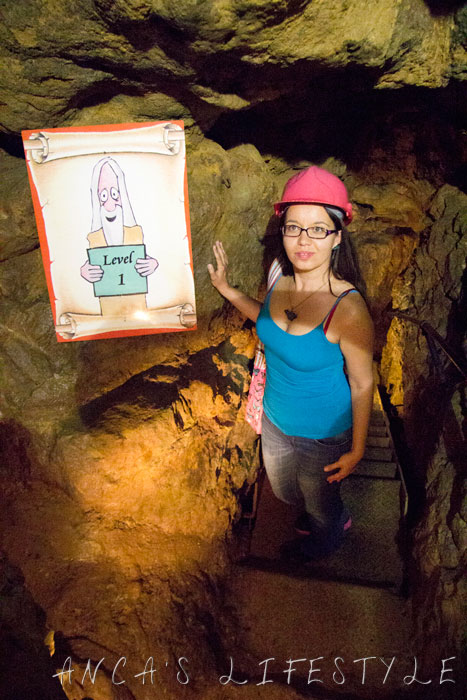 The passages are very narrow and it's wet. But this only makes it more interesting.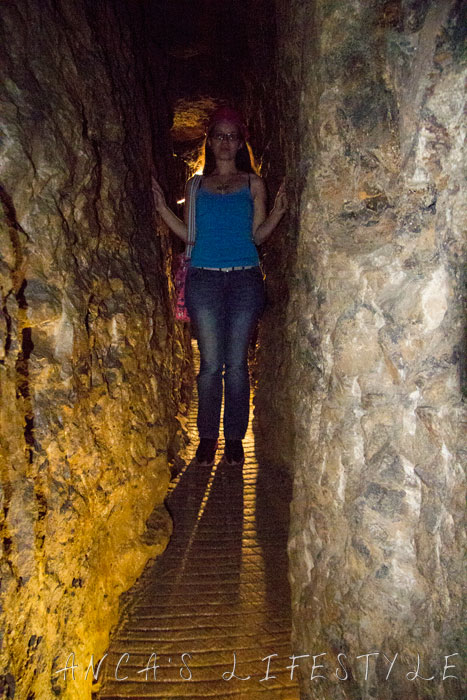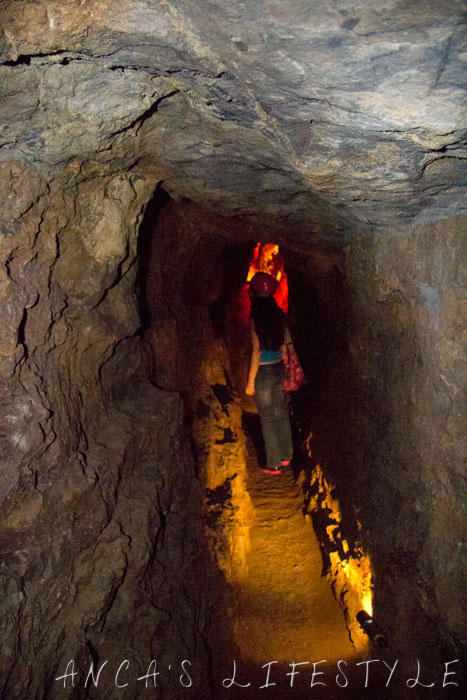 Hubby was trying to see a smaller passage.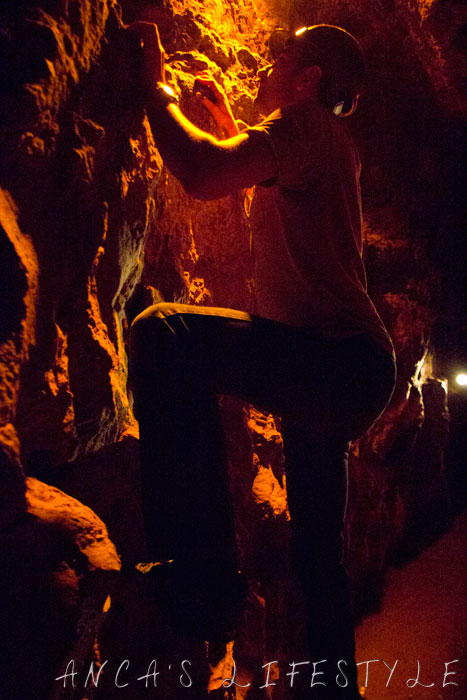 The chamber was so impressive. Unfortunately we couldn't photograph it entirely.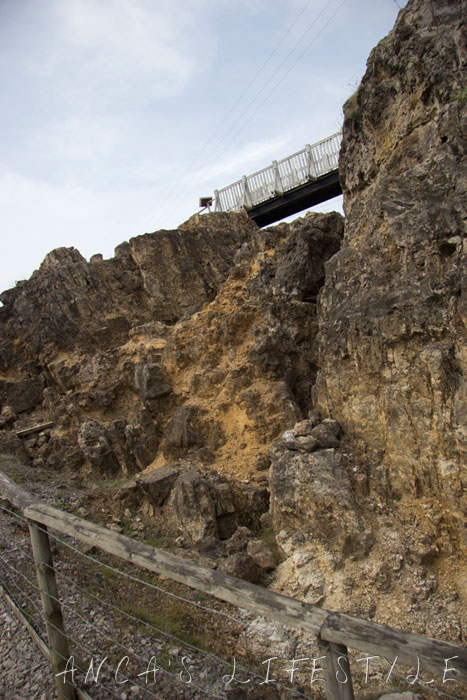 After visiting the mine, we went to Great Orme.