Happy New Year!!
I had no intention of posting today, but the pictures were already sorted, just had to add the last two. So, this is the final month of my first 365 photo challenge. I didn't think I will enjoy it as much, but I love it and I will continue to take a picture every day. The best part is looking back and seeing everything. I will make these updates, but they will be a little different.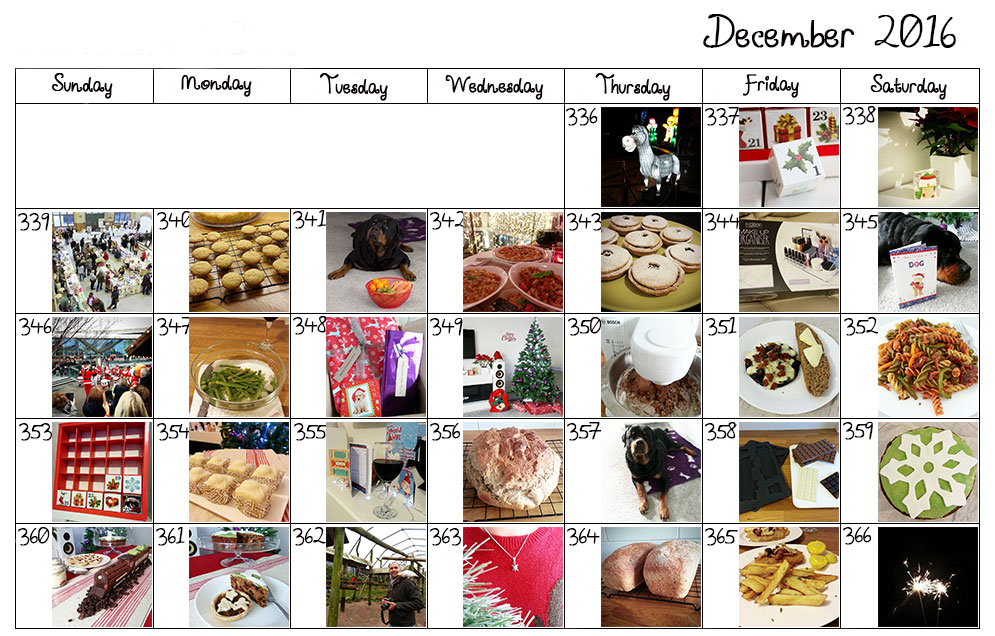 Day 336. Donkey from Shrek at DreamWorks Lights at St. George Hall. Day 337. My first advent calendar. It was started the day before, but the 2nd day had no number on it. Day 338. A beautiful Christmas card, a nice gesture from a fellow blogger. Day 339. A visit to Etsy made local fair in Manchester. Day 340. A little bit of baking. Day 341. Festus and the desserts he received for St. Nicholas Day. Day 342. We went to Vapiano to try their new vegan menu. Day 343. Mincepies with grapes and lots of spices, including black pepper. Day 344. I got a make up organiser and I'm really happy with it. Day 345. We got the dog his own Christmas card. Day 346. In L1, shopping and enjoying the music.
Day 347. Prepping some asparagus. Day 348. A gift from Secret Santa (turned out to be amazing!). Day 349. The Christmas decorations. Day 350. My new stand mixer, I love it. I used it so many times. Day 351. Huge mushroom with cheese, sundried tomatoes and a big slice of homemade wholemeal bread with lots of seeds & butter. Day 352. Vegan, colourful and healthy pasta for lunch. Day 353. A few more days left before Christmas. Day 354. Winter fancies. Day 355. A glass of wine to celebrate finishing work for this year. Day 356. Freshly baked soda bread. Day 357. Celebrating the 7th Gotcha Day.
Day 358. 1kg of chocolate prepared for the train. Day 359. My Fruit Cake, covered in green homemade marzipan and a white fondant snowflake. Day 360. A few desserts for Christmas. Day 361. Fruit cake and mince pie, yummy. Day 362. My husband made a new friend today at the safari zoo, a parrot only interested in him and nobody else. Day 363. Tortoise necklace, a Christmas gift from my husband. Day 364. Freshly baked bread. Day 365. Escalopes from Quorn, oven baked chips and squash pickles. Day 366. Sparkles for NYE.