This week my husband and I went to London for the day, mainly with work. After finishing what we had planned, we went to see The Design Museum. As we arrived at the museum late, at 4.30 pm, it wasn't enough time to see the two special exhibitions, so we saw only half of the museum.
At the first floor there are pictures taken during the building of the new Design Museum in Kensington last year. It is a really interesting display.
Designer Maker User hosts an array of almost 1000 items from the 20th and 21st centuries. I saw some fascinating objects and I'll talk about some of them today.
This is the Crowdsourced Wall with more than 200 objects from 25 countries.
These hair dryers are made from ceramic and cork with 3D parts printed. The mechanisms were found at a local charity shop. The ceramic parts were sculpted by Cosmin Ciofirdel, a Romanian artist based in London. The other hair dryers were made in Rome, Italy and Eindhoven, The Netherlands.
This coat is made with human hair. There were a couple of samples near the coat from human hair fabric to touch. They felt a little rough, like horse hair. I was fascinated by this.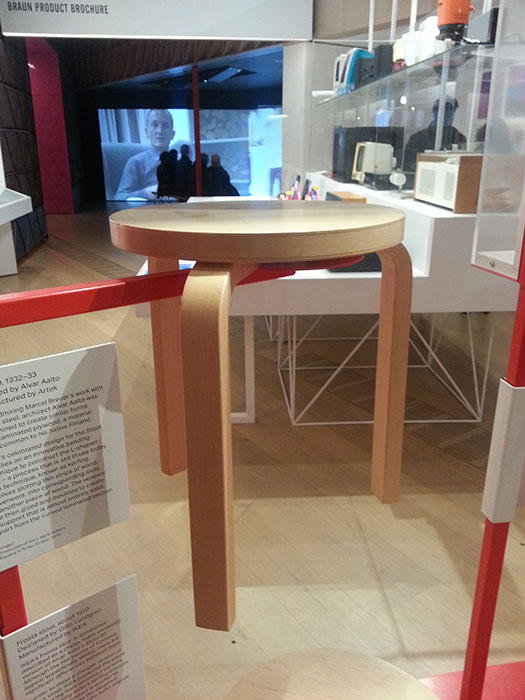 I imagined this stool was designed recently, but, in fact, it's from the 1930s. The Finn designer Alvar Aalto created the stool and it was manufactured by Artek.
I have to say I would love to buy a 3D printer. I'm not sure what I would use it for, but the shapes that can be created are amazing.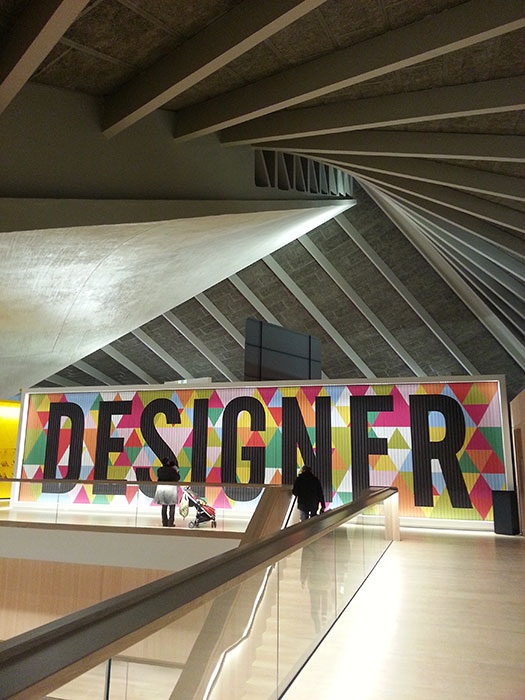 Next was the pop-up exhibition called NEW OLD. It's free if you fancy visiting it. I found it fascinating, how rapidly the population is getting older. This white seal moves and makes little noises. It was so crowded around her that I wasn't able to film her. It is used in hospitals and care homes for elderly people with different mental issues like dementia.
This is a modern and beautiful looking bathroom and, also, one that is suitable for elderly. Having less mobility doesn't mean they don't appreciate and want a beautiful room. I think more should be done to offer options that are accessible and stunning at the same time. I don't think that in a few decades, when I might need a bathroom like this, I would think it's enough to have something white and helpful, but looking like the handrails from a bus.
It was lovely to see the museum and it's a shame we didn't have enough time to see all of it.
The other two exhibitions we didn't get the chance to see are Beazley Designs of the Year and Fear & Love. As the first one is opened for another month, it's unlikely we will be able to see it. But, Fear and Love is opened until the 23 April 2017, so, hopefully, we'll manage to visit it. It looks really interesting.