This is the last post from my holiday in Scotland. I would have published it sooner, but I had other things to talk about as well. It's a bit sad, because I loved looking through the pictures and remembering the places I've been to.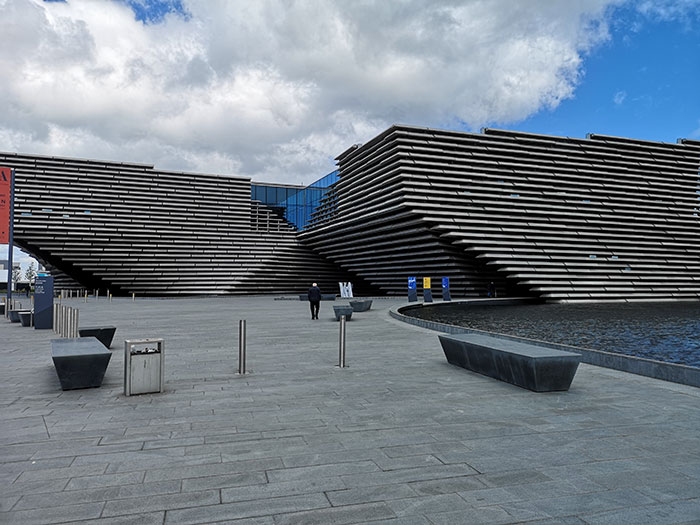 I talked about V&A Dundee before, so check that blog post is you want to see more and you've missed it. The museum is close to a very important ship, that you can see in the next picture.
I would have loved to visit RRS Discovery, but we didn't have time that day. I will visit it next time I'm in Dundee. It is a well known ship, as it was the one Captain Scott used in his expedition from 1901. It was used in another research expedition in 1923, being the first ship to be designated Royal Research Ship (RRS).
Aren't these cute? They were sculpted by Angela Hunter.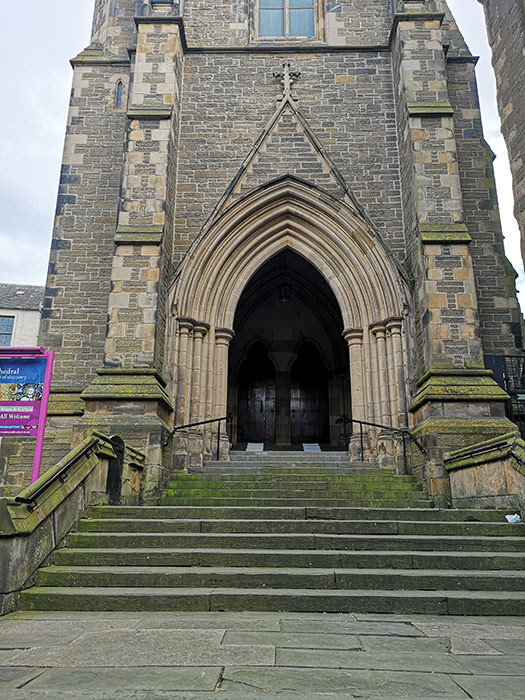 One of the places I wanted to go to while in Dundee was this Fisher & Donaldson bakery. They are 5th generation family bakers that started their business 100 years ago, in 1919. They also have a Royal warrant because they supply Dundee cakes to the Queen. I've seen in a TV show that the Queen orders one of their cakes when she goes on holiday. I couldn't miss the chance of buying a Dundee cake for myself, could I?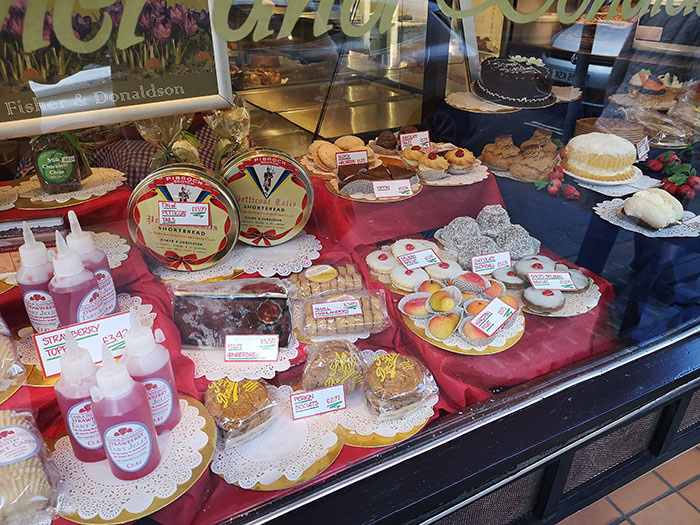 I got a Dundee cake, see pictures at the end of the post. The cake is amazing. I've made a version of Dundee cake myself and I loved the shop-bought one just as much. I understand why the Queen is so fond of this cake.
Desperate Dan Statue is hilarious, I saw it on our way to McManus – Dundee's Art Gallery & Museum.
McManus opened in 1867 and the building is beautiful. The museum is ever more exciting though. It was so big and there were so many things to see that we didn't have enough time until it closed. So, this is another museum I would want to visit again. I picked a few highlights from what I was able to see, about half of the museum.
The temperance movement was prominent in Dundee in the late 1800s – early 1900s. It was meant to encourage abstinence from alcohol, but it shows the idea of alcoholism as a lack of character and not as a medical issue.
This key is from the prison in the Town House. It was demolished in 1932.
Branks or "scold's bridles", from the puritan era in the 1600s. As a woman (the name is quite revealing that it was used only for women), all you need to do to get to wear one was to swear or slander. These were worn outside, so others will see them.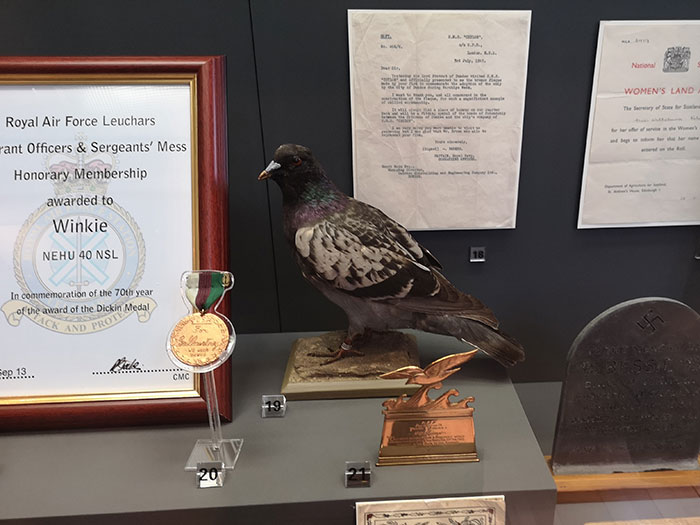 This is Winkie. She was on an RAF Beaufort Bomber when it crashed in the North Sea in 1942. She was set free and she flew back 120 miles, to Broughty Ferry. Her return sparked a rescue mission and all the crew were saved. As a thank you, she received a Dinckin Medal, the Animal version of the Victoria Cross. Other animals awarded include 31 pigeons, 18 dogs, 3 horses, and a cat.
Lastly from McManus, is this amazing artefact. It is an oak long boat, dating back from 485 CE. At 8.8 metres long, it was cut from a single tree. It might have had seats and, according to the estimates, it took about 150 hours to be built.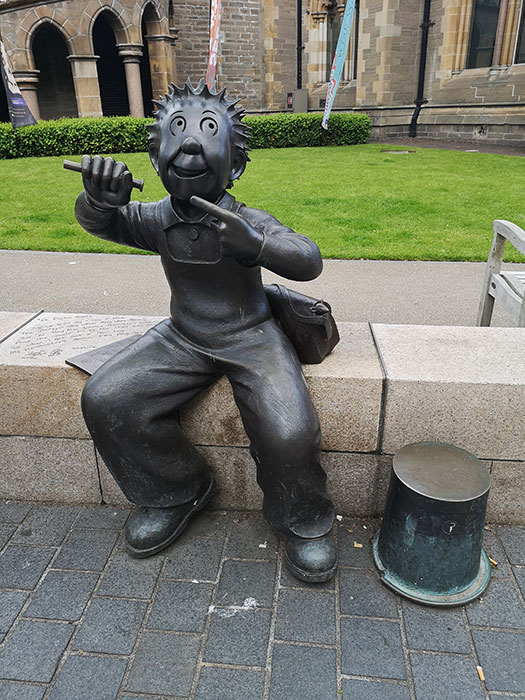 A lovely story and an even lovelier taste, the Dundee cake is a must for anybody that loves British fruit cakes.
V&A Dundee and RRS Discovery are on Riverside Drive, Dundee, DD1 4XA. There is a Pay & Display car park nearby.
Fisher & Donaldson are on 12 Whitehall Street, Dundee, DD1 4AF. They have two more shops in Dundee, in 83 High Street, DD2 3AT, and 300 Perth Road, DD2 1AN.
McManus is on Albert Square, Meadowside, Dundee, DD1 1DA.