This week I've been to London and I went to Portobello Market. I saw many posts about it and it looked fab, so I was curious to see how it is. It was a weekday, so it wasn't packed with sellers, but even so it was really interesting. The Portobello Road Markets started in the 19th century and have become London's leading antiques market. The market attracts in millions of visitors every year.
In the 18th and 19th century, Portobello Road was a country lane that connected the districts of Notting Hill and Kensall Green. Until the 1940s, Portobello Road market was like the other markets, selling food and essential items. In the 40s more 'rag and bone' men started selling their wares and antiques. In time, antiques have become what Portobello Road Market is best known for. Saturday is the main trading day. There are still stalls and shops selling fresh food.
There are 5 areas in the market, for secondhand goods, clothing and fashion, household essentials, food and the last area is with antiques.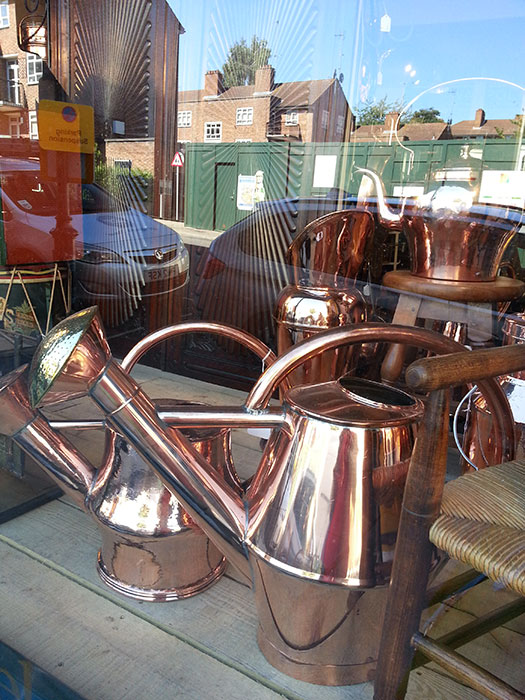 We stopped for coffee and these delicious desserts. One is with custard and the other one is with dark chocolate.
Have you been to Portobello Market? Do you like it?