Saturday was a very important day for us, our 5th anniversary. So we decided to go see the seals from Hilbre Islands, within the Dee Estuary. The starting point was West Kirby beach, as you can see, the last time we went there the tide was high and the islands were unreachable by foot.
Rain was the first thing we saw. Pretty nice to watch, less nicely if you want to go on the river bay. But, fortunately, it didn't rained to much. We started the 2 miles walk to the islands. On Festus's blog I put more pictures of him at the Islands.

Hubby played with Festus, just to get him a little tired.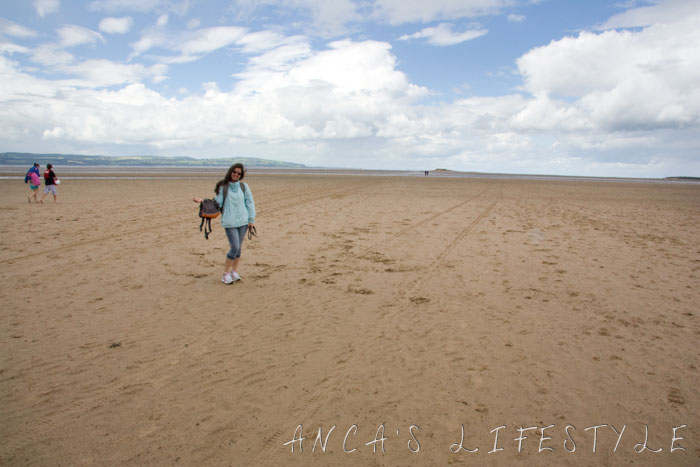 While I was carrying Festus's backpack.

The first island, Little Eye.
The sand was a little wet, but I managed to cross to the Islands fine with my running shoes. But if you want to cross the river bay and you have some Wellingtons, wear them.

Festus was waiting to see if I find something interesting, to play with, in the cave.

The 3rd island, the biggest, named Hilbre Island. From there we were able to see the seals.

In the background is Wales.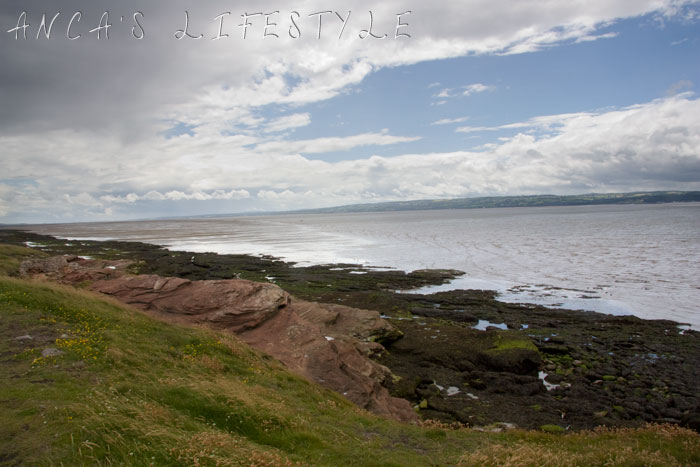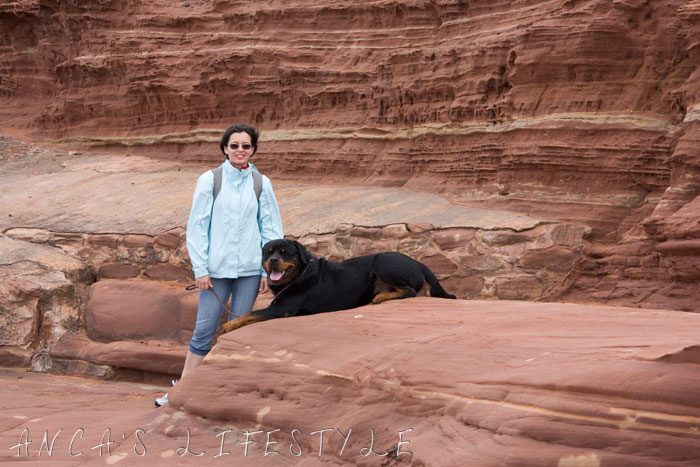 The Seals. I didn't knew we needed binoculars to see the seals, so we only get a glimpse of them. They were lovely, very curious.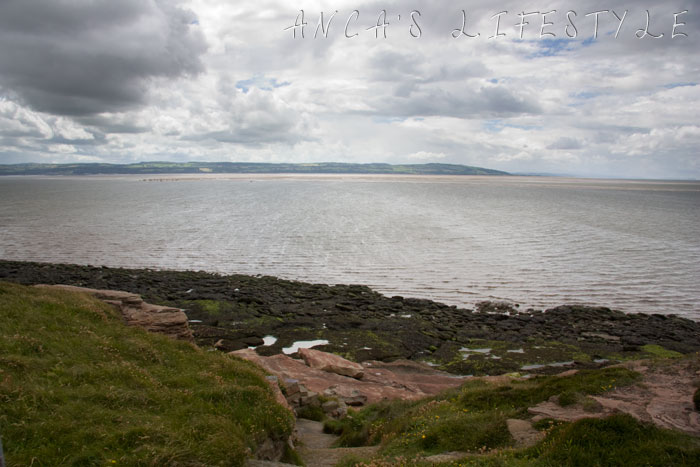 The seagulls were on the less windy side of the islands. In the direction of Hoylake.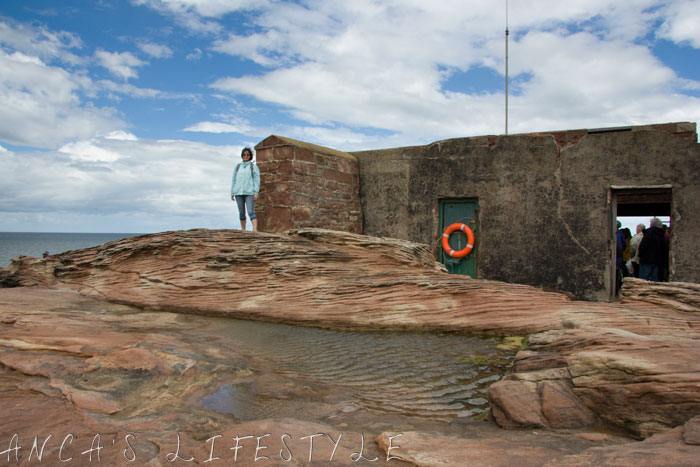 The Wirral Windfarm. I've read in the newspaper there is a plan to double the size of the wind farm. I think this is a very good idea, considering how windy it was.

Back on the 2nd island, Middle Eye.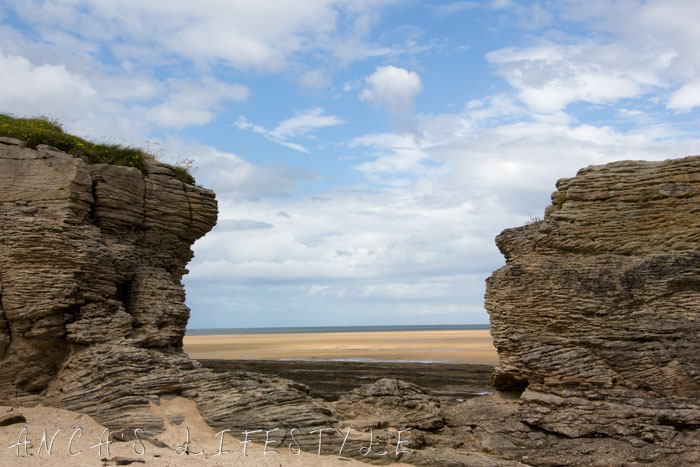 It was an amazing trip and we all loved it. A perfect way to spend our anniversary.
We were on the Islands for a few hours, so we didn't had time to prepare a cake (and we had already a lot of muffins). So, we kept it simple: stuffed eggs, aubergine and mayonnaise salad, grilled halumi with apache potatoes (they look different, but they are very tasty), baked with olive oil and salt.