I mentioned before that I love jars. I have lots of them and I use them quite often. Also, I use jars to keep the kitchen tidy and have the most important ingredients on display.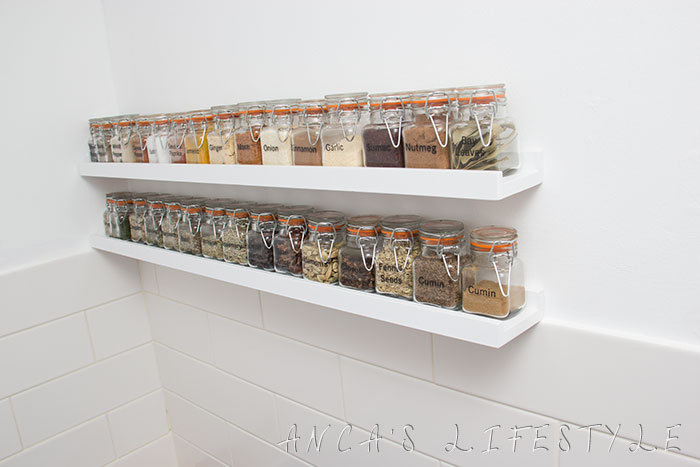 My spice shelves aren't enough for all the spices I use, but my husband said we can settle at the current 30 jars. He said that when I suggested to get another shelf with another 15 jars of spices. I like having everything in order, I have lots of folders on my laptop and all the files are kept in their categories and the pictures are structured.
Sadly, I'm not that tidy with all the real things and I sometimes misplace things (for example I can't find one size of envelopes and I keep forget buying others). Getting back to my jars, maybe you've noticed that the spices are grouped on types. On top shelf I have different types of pepper, sea salt and roots. On the bottom shelf I have herbs, fruits and seeds.
Having the jars near the cooker made my life easier. I don't have to go through the cupboards to search for the spices. Another good thing is that it helped me with my cooking. I have almost all the spices in front of me and I think of combinations faster.
The other jars that I have on display are big. I managed to use a space between the cupboard and the wall and I freed up my storage space. On the other side, I don't have to look in the cupboards every time I go to buy groceries because it takes me a few seconds to decide if I need more flour, semolina or sugar.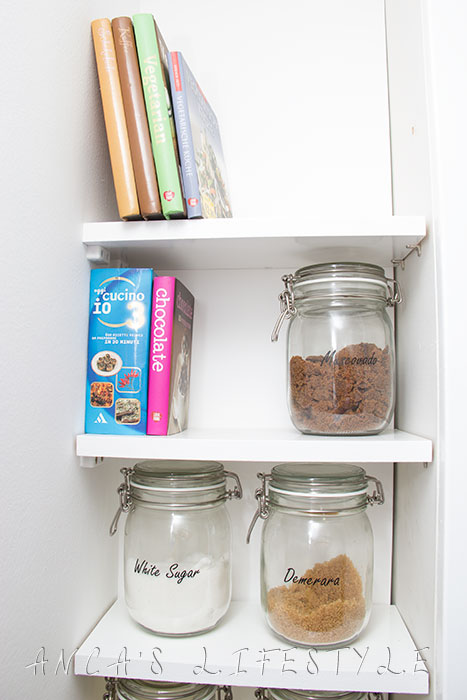 I use three types of sugar, even though I don't cook with a lot of sugar. It's still helpful to have them there.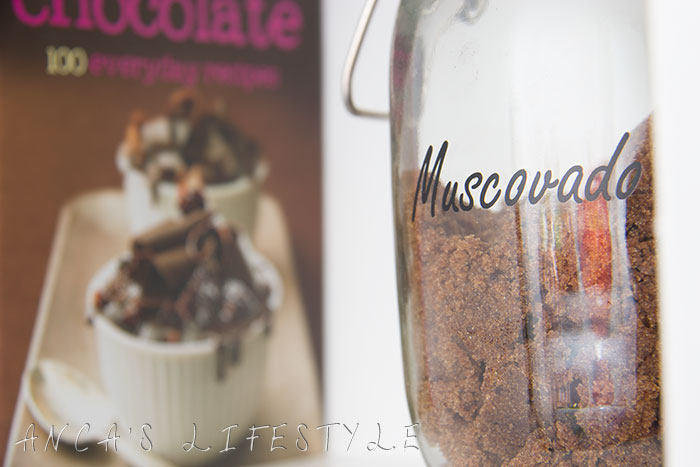 As with the spices, they are grouped by types, the flour is white and wholemeal and it can be plain, self raising or strong. If you are wondering, I really use all of them in different bakes because they have different properties.
Beside storing, I also have a lot of jars for jams and preserves, homemade almond butter and so on. Do you use jars for storage?
Linking up to: fizzypeaches (fizzypeaches.com); MakingHome (mrscraftyb.co.uk)