We went in Birkenhead park with Festus a few days ago and we saw squirrels near the lake. I've read on a board that it's not allowed to feed white bread to the wild animals, so, I went shopping and I got a bag of peanuts specially made for wild birds.
Today we went in the park well prepared.
The 1st bird that landed on my hand. I was so surprised.
Near the lake there are a lot of squirrels.
This one stayed near me almost all the time, sometimes on my hand.
In this picture you can see 3 squirrels, but there were so many. The squirrels are afraid of the pigeons, so we left for the moment.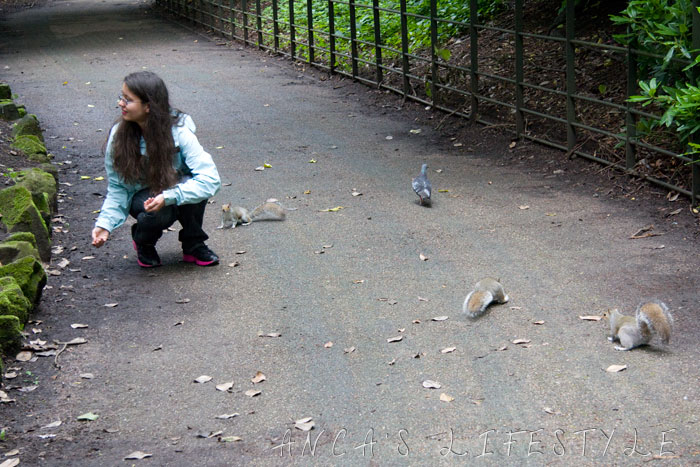 The pigeons followed us to the lake. It was such a nice feeling to be surrounded by flying birds.
On the lake there were gooses, swans and ducks. All of them were very friendly.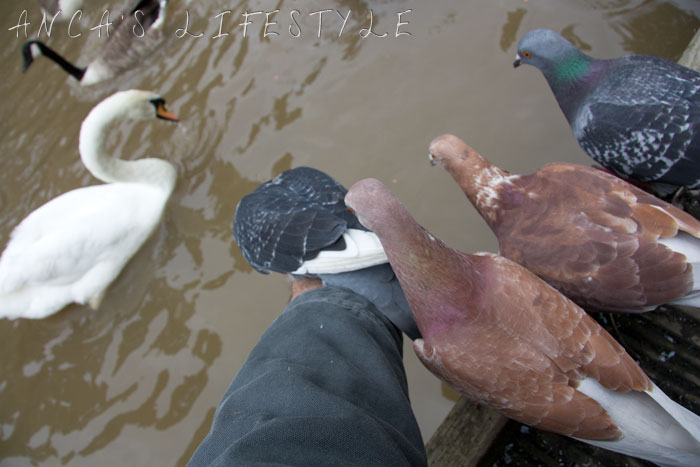 The birds on hubby's hand.
On my hand is room for only 3, but there were 4 trying to make place.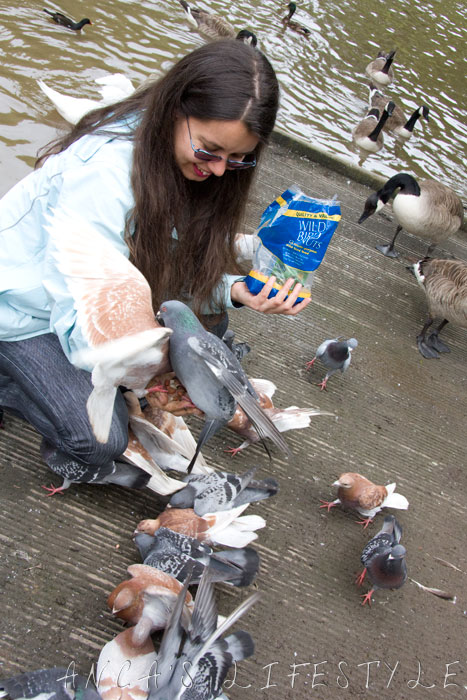 I hid the rest of the food in my pocket, so the pigeons decided we weren't so interesting any more and they left us alone. Back to the squirrels.
They came pretty close, but they were too afraid to take the food from our hands. Maybe if we had some monkey nuts or walnuts. We'll have to try next time, to see if we can convince them to get closer.