I lived in Oxford for a while a few years ago, but in our trip this month I've climbed the stairs of the tower of the University Church of St Mary the Virgin. I passed by the church dozens of times, as it's right in the centre, on High Street, close to Examinations School (where lectures are held) and Radcliffe Camera – Bodleian on the other side.
The church dates back to the 12th century. The tower's construction started in the 1270s. It was used by students and the public in its history. Nearby colleges have their own chapels, a standard in Oxford. A library was kept on the first floor, before being moved to Duke Humphrey's Library (which is the oldest reading room in Bodleian Library) from the 15th century.
There are a lot of steps and they are pretty steep, as one can imagine.
Radcliffe Camera from above, with the Oxford colleges around it, Brasenose on the left and All Souls on the right.
Seeing the statues so close was a highlight of the climb. It was fascinating to see them.
Even the drainage is beautiful.
This is the view of High Street with Oriel on the opposite side.
Some students were coming back from Examinations School. This is the outfit for exams and other occasions such as the matriculation.
The roof of the church was nicely decorated as well.
The church is still a place of worship, but there is a cafe, they host different events such as concerts.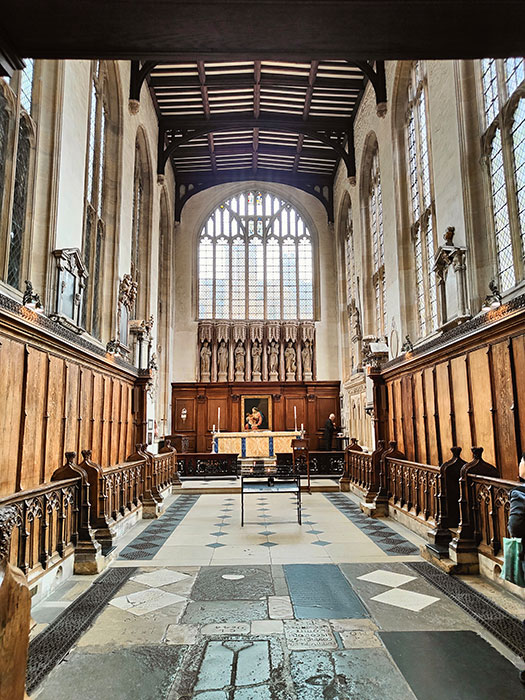 University Church of St Mary the Virgin is on High St, Oxford, OX1 4BJ. Entrance to the church is free and the tower can be visited for £5 per person.