I love butterflies and I wanted to see this exhibition for a while. I have been to a Butterfly House a few years ago in Vienna and I loved it. So, the last two attractions I went to on my holiday in London were Sensational Butterflies at Natural History Museum and the museum.
Sensational Butterflies is a temporary exhibition at Natural History Museum with live butterflies. The tickets aren't expensive and there are lots of butterflies. Seeing them flying free around people is extraordinary.

Viewer discretion is advised. I read that in Butterfly Houses they mate, but the female can choose to never lay her eggs instead of laying them on the wrong plant.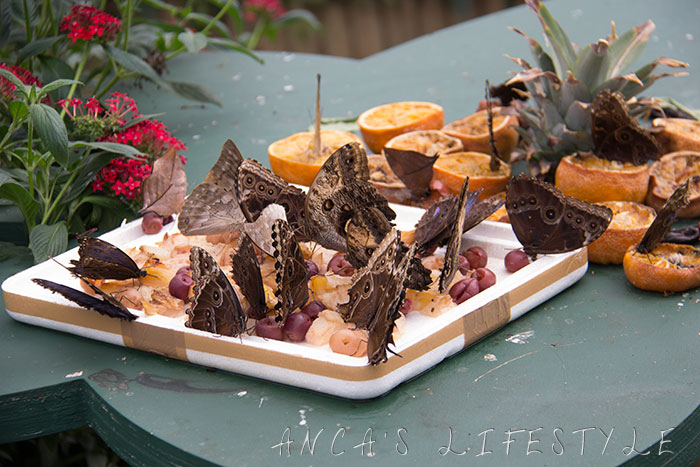 They were having dinner. Some butterflies eat fruits and others eat the nectar from the flowers.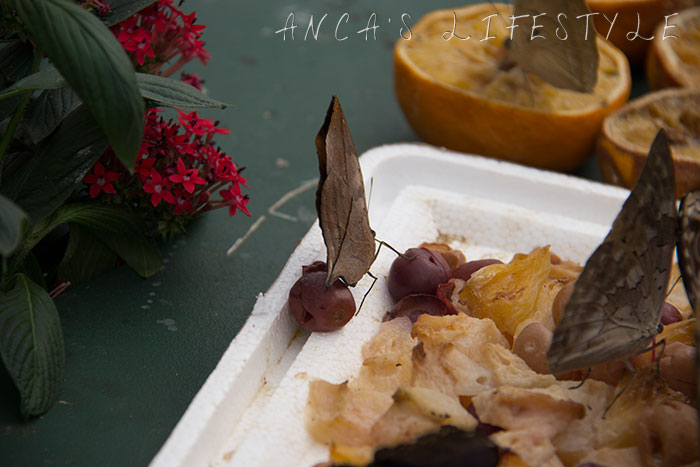 This huge insects aren't butterflies, but moths. They look quite different than the small dull moths we have in Europe.

Passion flower is one of my favourite. I have a passion flower bush in the garden, grown from seeds. Now is not that big, but with the move it's a miracle it survived. I hope next year I'll have a couple of flowers.

When we were ready to leave one butterfly landed on my foot. It was so nice, I didn't move. Then more butterflies landed on my trainers.
It was a lovely experience and if you are in London is a must.