I've been so busy in October and November, that I didn't have time to write anything. We had a lot of events, a "creepy" house for Halloween, hubby's birthday and my birthday and we've changed the car.
Now, that finally things are starting to settle down, I have more time to post on my blog and on Festus's blog.
This weekend we've visited Speke Hall. For my birthday I've received a membership to National Trust. I'm very happy with it, we have an additional reason to go on day trips or to visit an interesting place for a few hours.
This is the original victorian wallpaper.

The great hall with it's original Tudor fireplace. It looks lovely with the Christmas decorations.

I would love to have my breakfast in a similar setting.

On the paneled wall is depicted the story of the family that built Speke Hall.

The rose garden should look lovely in the summer.

The maze, seen from outside.

Here is the restaurant. We had a coffee and Wet Nelly, a Liverpool speciality. I really enjoyed it. Hubby wasn't that keen on it, as he prefers more syrupy cakes.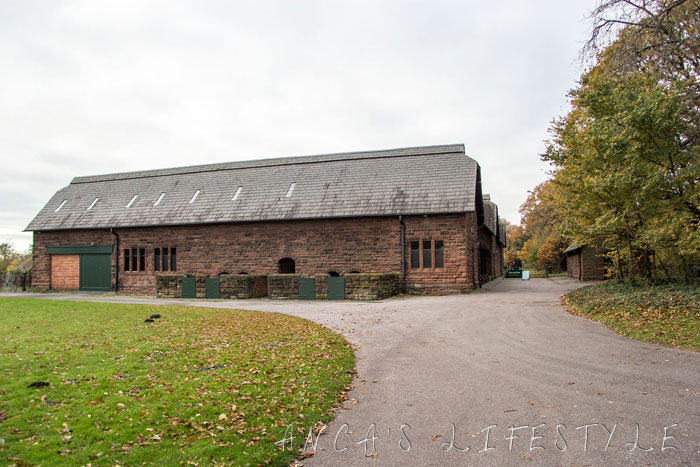 The airport is so close that we saw a few airplanes leaving.