Yesterday we went to Knaresborough for the 50th bed race. I had no idea it will be so much fun and we took so many pictures (600+) so I have to make another post with Knaresborough. It was hard, but I managed to narrow down to 31 pictures from the race.
The bed race has an amazing history. The first race was 50 years ago with 4 beds. The second year more teams showed up and in a few years the beds started to be decorated and the race developed in the current format. Teams of 6 have to run on the medieval streets of Knaresborough pushing the bed with another team member on it. The itinerary is 2.4 miles long and they also have to cross the river Nidd.
On the day of the race, the decorated beds meet at Knaresborough castle and they are judged. At 1pm they are leaving in the parade around the town towards Conyngham Hall. From the Hall they are starting at 3pm the race. The teams have a 10 seconds gap between them when starting.
It's incredible that this year, the winners finished the race in a little over 13 minutes! 2.4 miles in 13 minutes is very impressive. There is a maximum time limit of 30 minutes to finish the race.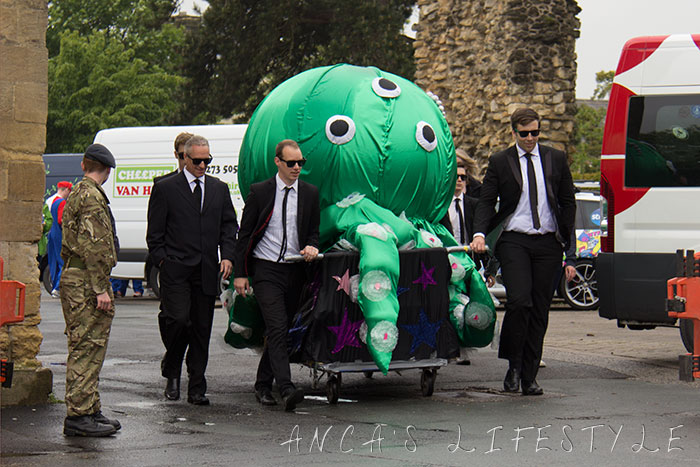 Man in Black, the first bed I've seen while we were going to see the beds before the parade. It was a very good idea to see the beds before the parade, as we could talk about their decorations and we were able to take more pictures.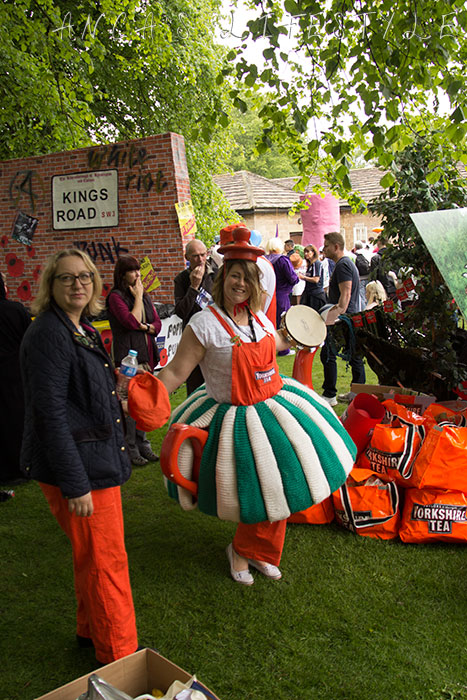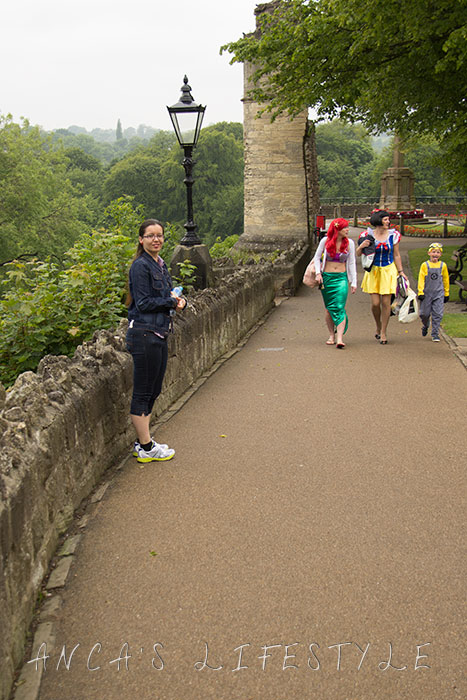 This is what I like about this events, I can walk around and bump into Ariel and Snow-white.
After seeing the beds we had a look around Knaresborough, I'm going to blog about it later this week. We went in the centre to get some desserts from a bakery and ended up in a great location to see the parade.
They won the bed decoration competition.
This is, obviously, the German team. In the booklet the organizers mentioned the Germans got here by bike for the race from 2010, quite a long way to go.