Well, this is me with a python! It was the first time I had the opportunity to hold a snake and I was so happy! I loved it! It's so strange to feel her muscles (female, still young and not fully developed) when she was moving. Isn't she a beauty?

How could I resist the temptation to hold her?

I was so excited, it was amazing.

She was harder to handle than I imagined. I thought she will stay still, but was eager to go somewhere and she was a little heavier than expected.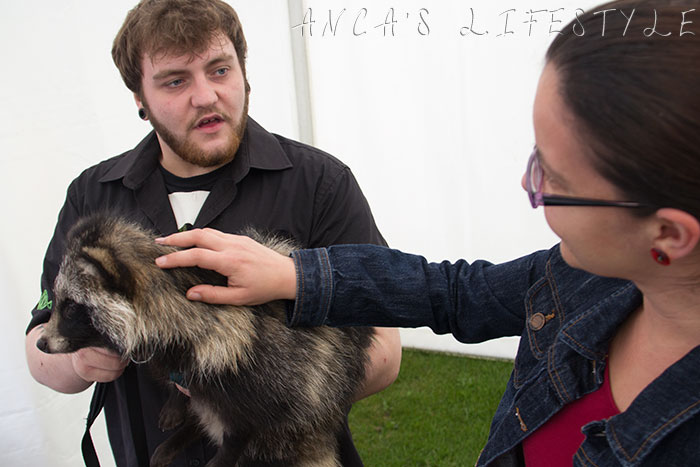 Another first encounter: the raccoon. He (not sure is a he, I assume) was so cute with his little furry face. I would have loved to cuddle him, not possible as he could bite.

Finally, something that one would assume you can find at a Festival of Transport. Lovely old cars and trains.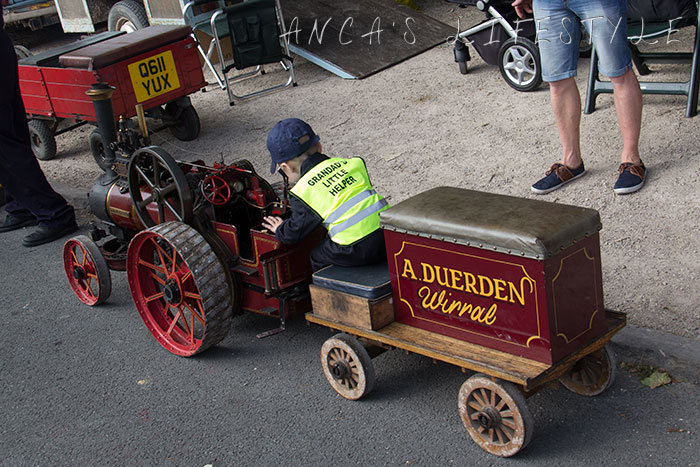 Isn't he cute?!

Hubby wants to try archery and it's something that I find appealing too. So, when we had the chance to give it a go, we both tried it. He was so close to brake the balloon.

I've shot with the same bow. It was their biggest, not for ladies. But I'm strong as I do weight training and the one for ladies wasn't enough of a challenge for me. The bow was 28 pounds (it feels like lifting 28 pounds when you pull the cord), same weight I use sometimes in the workouts.
It was amazing to shoot with bow and arrow, loved it. We'll take a few classes in the future, maybe next year, after we settle down with all the work and moving houses and winter holidays.

I was smitten by the furniture and decorations made with reclaimed wood. Not suitable for our house, but if I'll ever live in a small cottage in a small village…

A day out at a festival without an ice cream with flake is not possible.