Feeding birds is one of my favourite pass times. I like feeding birds and squirrels and swans and pigeons because I find it very relaxing. When I was living in Wirral I used to go quite often to Birkenhead Park, it was only 15-20 minutes from us and the wildlife was always eager to eat.
I feed them seeds, sunflower seeds or the controversial bread. I had a look on RSPB's website about the wholemeal bread and they said is not the best diet for them, but it will not harm them in the long term. I tried to switch the bread with more nutritious lettuce for swans and they didn't want to eat it at all. So, I gave up and I give them, as before, a mixture. I buy the seeds from Home Bargains as the price is great and the birds always enjoy it. From there I get the seeds for "my" pigeons, the ones what eat from the bird feeder I have in the garden.

The goose was hungry, it didn't take long for her to get on the shore.

And to get the food from the hands.

After a nibble she went back on the lake.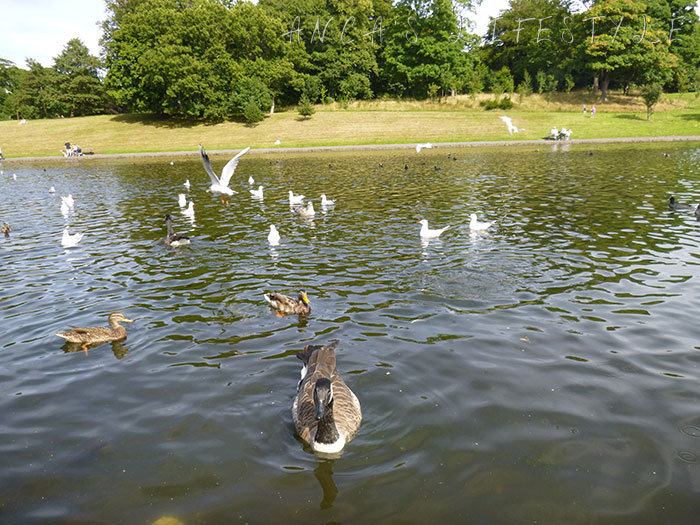 I had only a few rolls of bread and then I took out the sunflower seeds, not as yummy as I thought.

The birds on the lake weren't interested, so I tried my luck with the pigeons. The pigeons were very eager to eat the seeds.
It was great, one of the best idea of things to do on a slightly longer lunch break.