This week I've been invited to sample the new cocktail menu at The Pen and Pencil in Northern Quarter, Manchester. It was the first time I've been to The Pen and Pencil and the place looks great. I liked the decor and it was busy on a weekday. Hubby and I had no issues finding a parking space as there are plenty nearby.
Hubby had to step out for a few minutes. So Miss Pond and I had a chat about the cocktails on offer, as all of them sounded great and it was really a hard choice which ones to pick.
The first cocktail I tried was called Tall Poppy, it has vodka, Presseco and lemon juice. I liked it and the strawberry made it look so pretty.
There were also lots of nibbles. There were two veggie options, chicken wings and prawns. The veggie options were mozzarella sticks in panko breadcrumbs with a marinara sauce and jalapeno poppers, on a bed of kale with smoked chilli jam. Loved them both, the jalapenos were spicy and the mozzarella was nicely cooked.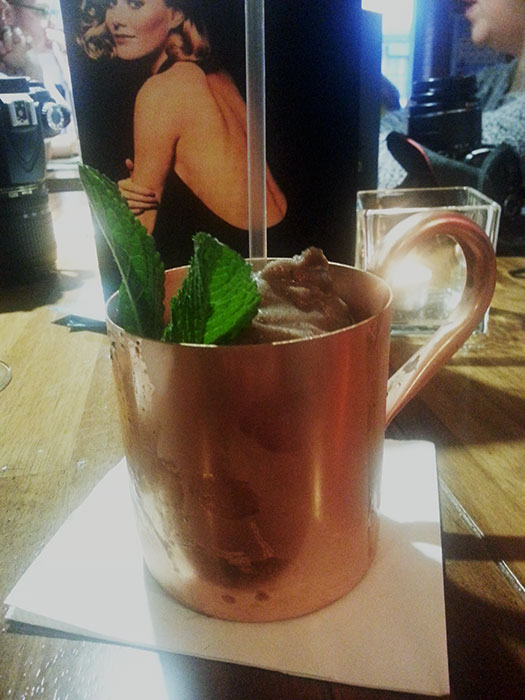 The second cocktail I've tried was Tomorrow land, recommended by the lovely Farah. It had ice cream, so it was definitely intriguing. The flavours of the cocktail are chocolate and mint. I have to admit I wasn't sure about it when I had my first sip. But I enjoyed it and I would order it again without hesitation. It's quite of an acquired taste, if you like chocolate and mint, try it.
I was invited to try the new cocktails. All opinions are my own. If I wouldn't think The Pen and Pencil is a lovely place, I wouldn't recommend it.