I mentioned I've been to Hopetoun Farm Shop before going to Midhope Castle or Lallybroch, a filming location of Outlander.
The shop is really nice with lots of gifts, Christmas treats, wine and local produce. I didn't want to get loads of things as we were heading back home with the caravan and a full car. I bought some carrots and duck eggs. I already bought Scottish honey from another shop, as I love the idea of local produce. I don't eat honey, as I find it too sweet, but it looked too nice not to buy.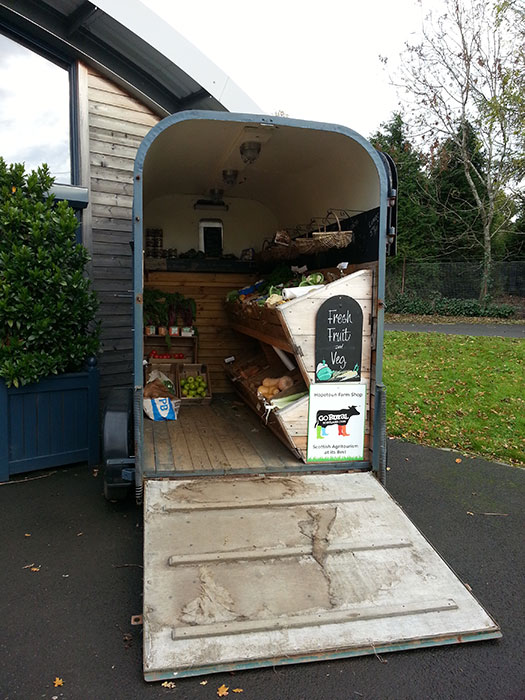 This is the fresh veggies stand, outside of the farm shop.

I had to buy a bunch of these carrots. Different colours and looking so inviting.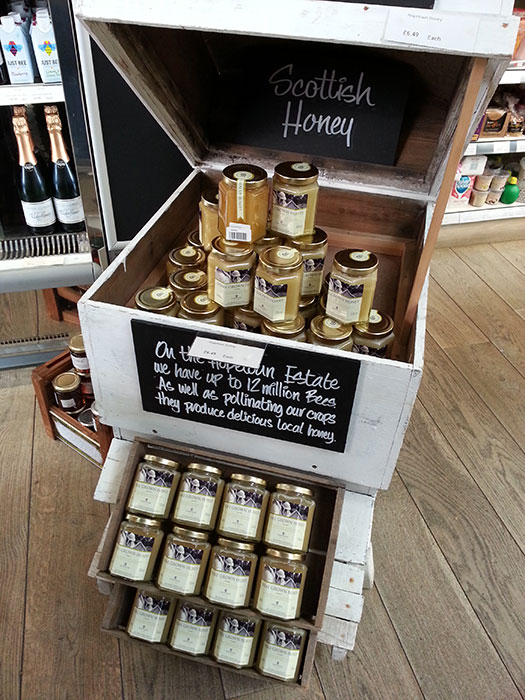 Honey stand with Scottish honey.

Jars of marmalade and jam. I was considering getting a couple of jars, but my pantry is already filled with homemade and a few shop-bought jars.

Wine and spirits

I think is funny to make a chicken coop for the boxes of eggs. I bought half of dozen of duck eggs because I love them. I can't eat more than 1 at a time and my husband doesn't like them, so 6 might be too much, but I do like them a lot.

If you were wondering, Scottish hens have kilts and bagpipes. These type of misconceptions are something hilarious. I didn't find any stand selling deep fried Mars bars, not that I would like to try something like this. Haggis was another hard thing to find, I had to look in 3-4 supermarkets to find a vegetarian option. The meat versions weren't that common either.
In Edinburgh centre there were cans of haggis, for tourists at a staggering price of almost £7 per can, the same can that is available at small local shops for less than £2.

Spices, flour and lots of other ingredients were on offer at the shop.