On Wednesday we've been to Conwy where the lady from Aberconwy house told us the Laburnum Arch is in bloom. The restaurant we wanted to go to was closed during the day, so we've decided to visit the garden instead.
The garden is huge and it's lovely to walk along the path or get on the grass. We've spent only 2-3 hours as we didn't have more time. In this time we were able to see only half of the garden. We'll have to go back in one month, to admire the rest of the garden and see the new flowers in bloom.

The famous Laburnum Arch, looks amazing and it's quite long.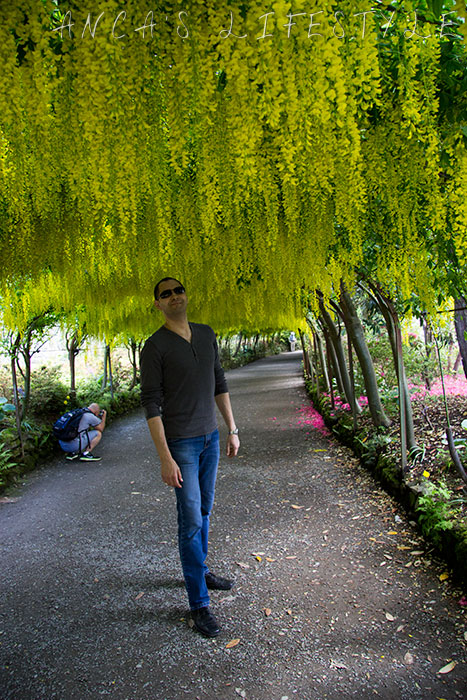 In the background is Snowdonia.

We could only visit the upper gardens, there is a lower garden too. It's such a beautiful place, quite and calm.