Yesterday we've been all day to the event, with a short break at lunch time, while the giants were sleeping.
The girl looked the same as last time, but it wasn't any less impressive.
I love the dog! It is life-like, it moves his head, eyelids, nose, drools, wags his tail and so on.
There were more than 30 degrees yesterday, very hot for most people at the event. We weren't bothered as we are used to higher temperatures, but a few girls around were sick and the paramedics had to intervene. Some of the parents made their kids stay on the tarmac in their shade and it was a great idea. This kid fell asleep while he was waiting for grandma. So cute!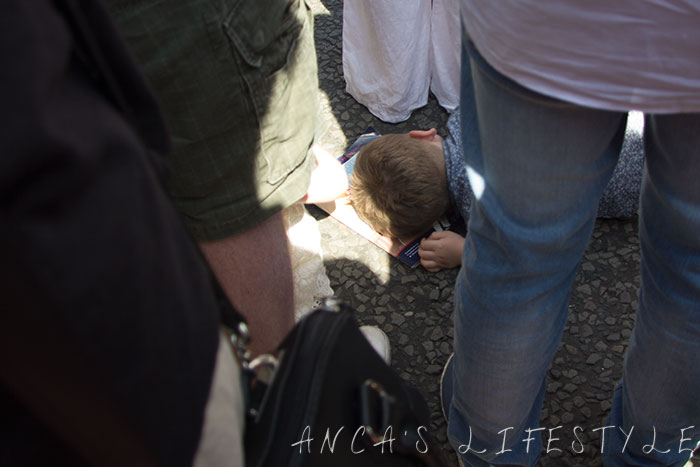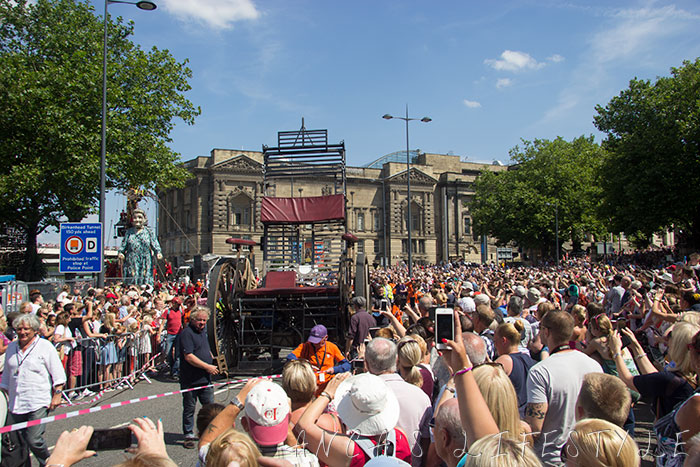 Jean-Luc Courcoult, writer and director at Royal de luxe. He was the one who write the story about the girl and grandma and the one from 2 years ago, Sea Odyssey.
Grandma had an exploding safe! It was a nice touch and very appreciated by the crowds.
We weren't the only ones running at the event, I have a picture to prove it.
In the back of the Cathedral, jogging at a steady pace, so we could have a better location.
Love this picture!! They enjoyed a sip of red wine during the event! It's quite motivational, something like: don't forget to enjoy your work. Maybe I should follow their example and have a drink while I'm working 😀
Loved to see people so excited about the event.
The little girl was having an ice cream, great idea considering the temperatures. She was moving her head and could even lick the ice cream!
The amount of things Xolo was able to do was impressive. They have so much control and paid such attention to details, amazing!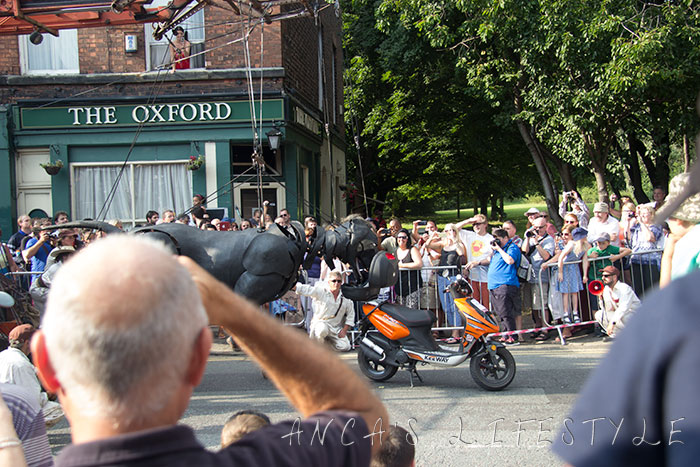 Here is the street close to where we lived when I moved to UK.
He was coming towards us.
And I touched him!! One of those hands is mine. I was so happy I was able to do that.
As you can see, the dog was naughty.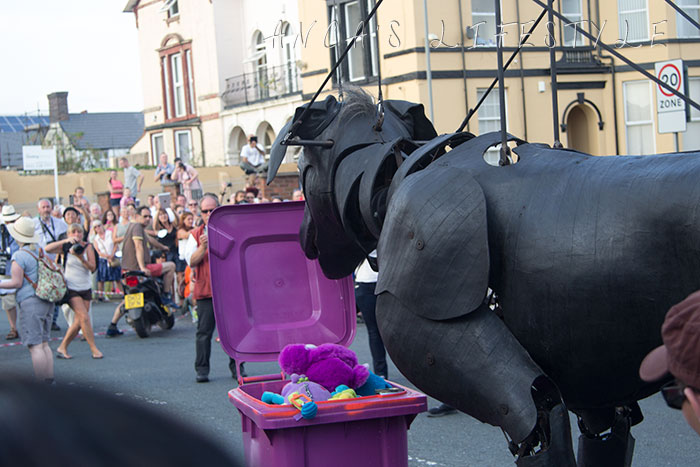 But he got a toy in the process.
The sign was on Xolo's car.