18th may was Light Night in Liverpool. We were able to see a lot of the venues opened for this event, but we didn't took pictures every time. We started with a small display of cardboard houses on Albert Dock. It wasn't very impressive.
At F.A.C.T. we admired the exhibition "Robots and Avatars". The huge ball you can see in the picture has a lot of charcoal pencils that left marks on the walls. It was very interesting.
The next on our list was The Bluecoat. Photographing was forbidden, so no pictures.
The Galapagos exhibition had a dead animal on display, stuffed in an unnatural position, and, on top of that, a movie with rooster fights. I found them very disturbing. But the other exhibitions were quite interesting, about different types of printing.
After Bluecoat we went on Pier Head and stopped at Open Eye Gallery. A photographer talked about Polaroids, a nice and interesting activity. We saw the pictures displayed in the gallery and I liked the photos, even if they had an unnatural look due to processing. Hubby explained what changes made the photographer and it was nice.
Liverpool Town Hall, grade one listed building, is one of the finest surviving 18th century Town Halls in the country. I love it.
There were people dressed like in 19th century and this lady was singing. It was indeed a very nice surprise.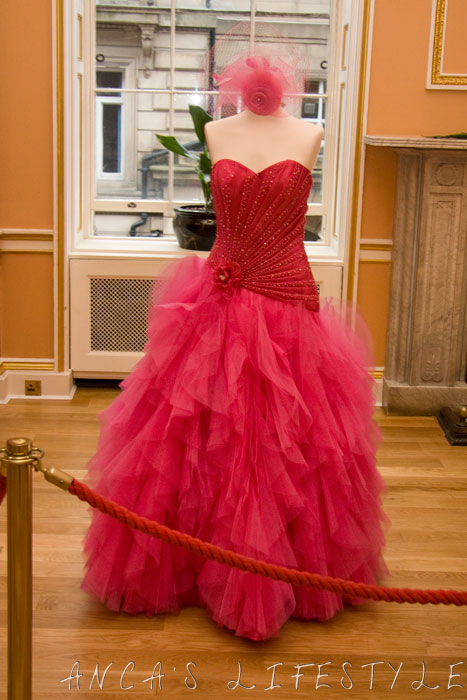 In the large ballroom there was music and visitors started dancing.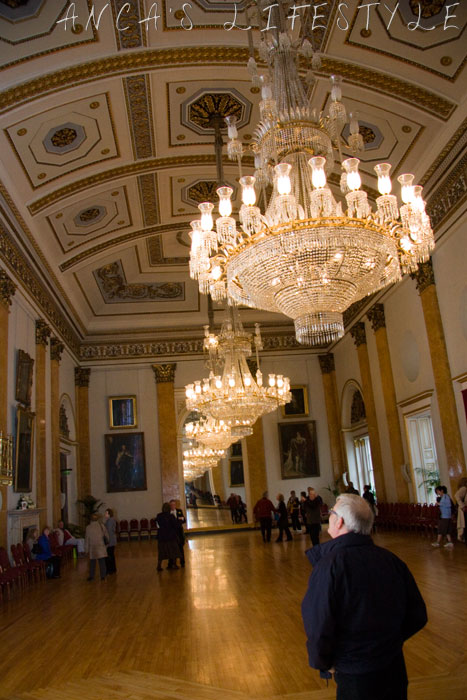 Next stop was St. George's Hall. We saw it in march, but then we skipped the prison cells, so we decided to go back to see them. On the walls there were stories of the prisoners and trials.

Can you spot the real woman?
The Black-E, launched in 1968 as the U.K.'s first community arts project, hosted Pillbox vintage fair. At the fair a muffin stand made from vinyl records that caught my attention, but I don't think it can hold the weight of the muffins.
The Black-E is near the Chinese Arch. The arch was made 10 years ago and is the tallest in Europe. It guards the entrance to Chinatown, home to the oldest Chinese community in Europe.

The arch, from the Black-E.
We paid a quick visit to Liverpool Cathedral. It's the 2nd time I visit it, but this time I could see more. It was a little crowded, so no pictures.
The last on our list was the Candle Lit Labyrinth, in front of the Metropolitan Cathedral. It was raining, but nobody was bothered by that.