Tomorrow I have the last seminar and the Trinity Term is over. If you want to see what I did in the other terms, check my posts on Michaelmas Term and Hilary Term.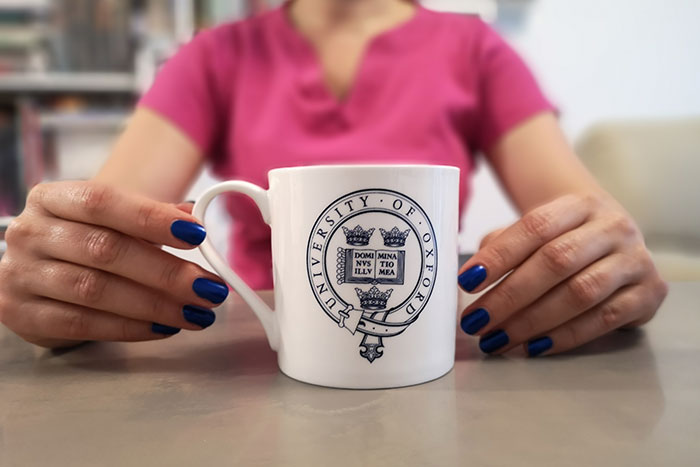 All the term we were in lockdown, so things had to change, fast, and we had to adapt. Considering this, it was quite a smooth process and I can't emphasize enough how amazing my tutors and everybody at Oxford was. We had multiple online meetings and as much help as we needed. The tutors worked hard to make sure they offered us alternative reading lists, which we could find online, so we did not have to spend money on books. Considering that the books for university can be quite expensive and that we need lots of them, that was really helpful. At the end of Michaelmas we had cake and a get together before the last seminar. It's such a shame we are not having the official dinner we were supposed to, after the second exam. I just hope next year we can go back to normal.
I'm going to make an update following the same pattern as for the first two terms.
Trinity Term – My weekly schedule:
This term I studied European history 1815-1914.
Like in the first terms, I learned almost every day, including the weekends. Before starting the term I had to make another essay, so during the holidays I had a more leisurely 10 hours a week to finish that. After that the time went up to 17-18 hours a week, with an exception when I had the mock exams and that week I counted an impressive 30 hours and a half. So, on average I did around the 20 hours I was supposed to.
Because I stayed at home, I could take advantage of my lovely office and make plans like this for the essays. It is written on a wallpaper roll, which is less than £5 in B&Q. It was enough for all the essays I had this year, plus the chart I made for exams. The first plans I kept rolled, but having them on the wall is much better. I brought upstairs all the books I borrowed from the libraries too, not all history related, but that doesn't matter.
Trinity Term – How much I read:
Obviously I talk only about the books I read cover to cover, as I have no idea how many more I looked into for essays. Unfortunately not all have the information I'm looking for, so I go through quite a lot of books searching for what I need. This term I finished less books, but this is because I read from more books, but only chapters which were relevant to my essays. With other subjects, like Tudor history, the situation is quite different, when I read more books cover-to-cover, but looked in less books overall. Not finishing a book is something I had to adjust to.
During the holiday I read 3 books, including Smith's The Wealth of Nations. During term I finished 7 books, ranging from the fun Dirty Bertie by Stephen Clarke to the serious, but really good Modernity and Bourgeois Life Society, Politics, and Culture in England, France and Germany Since 1750 by Jerrold Seigel.
Trinity Term – Firsts for me:
With lockdown is not surprising that there were quite a few firsts. We had our meetings on Teams, which is not what I prefer. We also had seminars on forum, writing answers, which, again is not as exciting as face-to-face meetings. But these had some good advantages, as I was able to read the answers again and think about what our tutor pointed out. In a face-to-face seminar I can't remember or note everything down.
Oxford uploaded the lectures and that meant I was able to see them online. In Hilary term I couldn't go to any lectures as they were not on the same day with the seminar. Now, as I'm preparing for exams, I'm going to watch some more lectures, which is great. That wouldn't have been possible without this lockdown. I hope the lectures will be shared online next year too. At Oxford, the lectures are not mandatory and not the main way the students learn, so they can easily be uploaded without altering significantly the way students enjoy the studies.
Trinity Term – Mock exams:
I had mock exams. This was the first time I ever had mock exams as for my 1st degree I had viva voce exams. Our exams are different now, as we have to give them online. I will talk in another post about them, when I'm going to share how I'm studying for exams.
Giving exams at home is strange, but I did not expect to be so flustered with the whole process. I panicked a bit, which is something that never happens to me. I love exams, the emotions before it starts and the long wait, followed by that amazing sense of relief when I get the question(s) and I know what to focus on (even if is not the question I hoped for). But this time was different. So, these mock exams were very important.
Trinity Term – What I wear:
I wouldn't have imagined that I would say tops and jeans. This is so not what I would have liked to wear at university. Imagine that, no dresses, no high heels, that's surely something I missed greatly. But, at home, it would have been strange to wear a dress for an online chat. Although, as I did not have to commute to Oxford and spend 7 hours (for the round trip) in trains, I was able to apply more makeup. In the first two terms I had foundation and lipstick and brow shaper. But now I applied eye shadow too and mascara, things that might not stay on for the 12-14 hours they needed for my trip.