Raby Castle is a gorgeous 14th century castle, built on the place of an older settlement, which dates back to the Vikings. I shared a lot of pictures from it and it was still hard to pick only a few as this castle is just superb. As highlights, the chairs are from two coronations. It is a tradition for the monarch to gift the chairs used at the coronation with the expectations that the receivers will make a donation to one of the charities close to the monarch's heart. There were two sets, one from George VI and the second set from the coronation of Elizabeth II.
The castle was home to Cecily Nevill, mother of two kings of England – Edward IV and Richard III. There are beautiful pieces of artwork, beautiful walks around the castle, shop and places to eat. It's a wonderful place I would love to visit again.
Enjoy the pictures!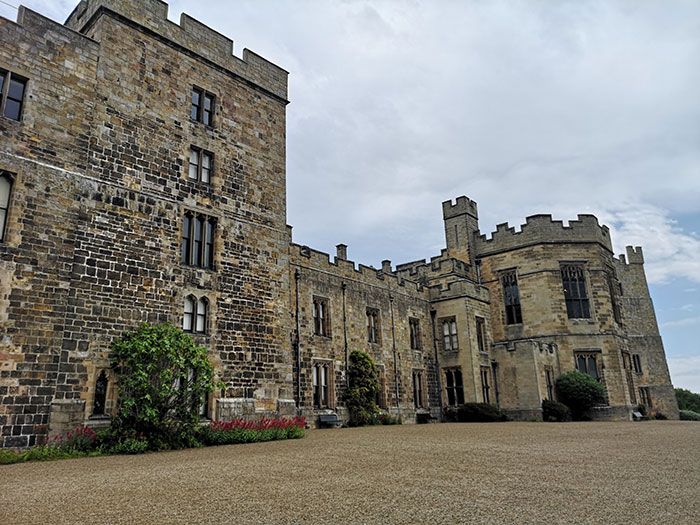 The Yurt Cafe is lovely and it has vegan treats.
Raby Castle is in Staindrop, Co. Durham, DL2 3AH. There is plenty of parking.