Scawsby Mill is a pub near Doncaster, part of the Greene King chain. In the weekend, we've stopped there on our way back home, after going to see the Small Animal Show at the Doncaster Racecourse and a Museum nearby. Scawsby Mill was known as the Mill House and I saw a couple of pictures online before paying them a visit.
The building looks old and has some lovely features. But, unfortunately, they don't share any of their history on their website. I haven't seen some leaflets in the pub or mentions in the menu. For me, this is a missed opportunity as customers might like to know how old the pub is or a couple of stories about it, while they are waiting for their order.
We only went in for drinks, but after getting our coffees, we've had a look at the menu and decided to have a light lunch.
We've ordered nachos and halloumi fries from their starter menu and it was enough for us. I did look a bit (or I should say a bit more) on their dessert menu, but I decided against after lunch, as I was feeling full.
Both dishes were delicious and the prices were great too. The pub was very busy with most tables full, but it had a nice atmosphere. I've also noticed that the pub is child friendly, as at a table a bit further from us was a family with children. Near our table there was a stack of board games and I can imagine it's lovely to play there a game or two on a cold winter's evening.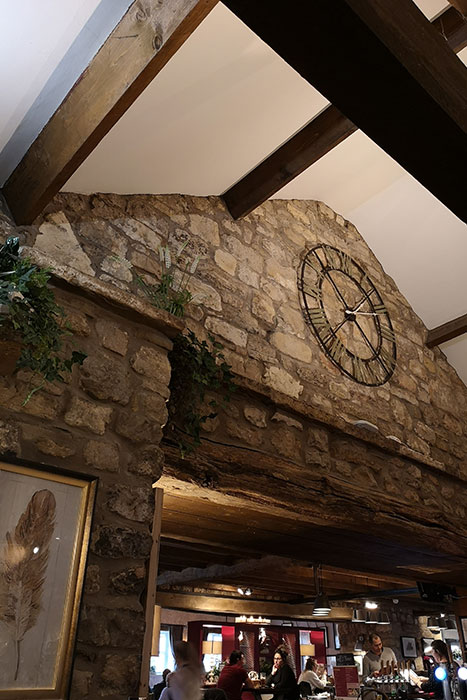 The decor is lovely too. As I said previously, the pub was almost full, so taking lots of pictures wasn't an option, as I didn't want to disturb the other customers.
Scawsby Mill is in Barnsley Road, Scawsby, Doncaster, South Yorkshire, DN5 7UB. They have an ample car park.