Yesterday was the first time all three Queens, Cunard ships, met on the Mersey. All of them were on different cruises when they stopped in Liverpool. I was eager to go to see the ships as I knew about the event from last year.
There was a very special reason for the even: it is the 175th anniversary for Cunard.
We arrived at a little over 12 and it was crowded, you'll see in the pictures that I had to climb a wall to be able to see anything.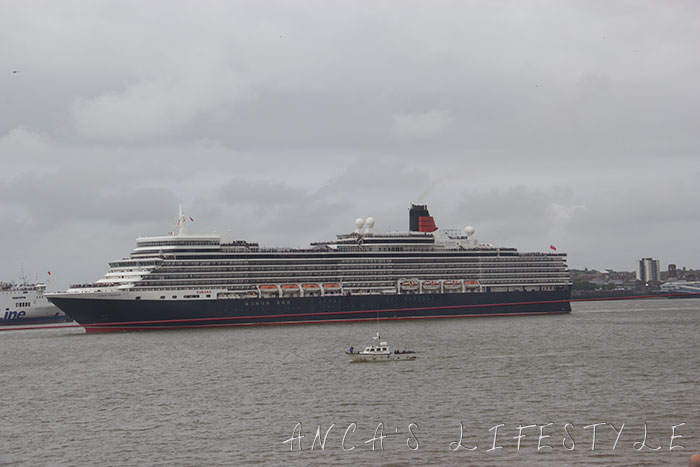 This is Queen Elisabeth. The ship is the newest liner and it was named by Her Majesty the Queen in 2010.

The second ship arriving on Mersey was Queen Victoria.

The last ship is Queen Mary 2, the only transatlantic liner between Southampton and New York.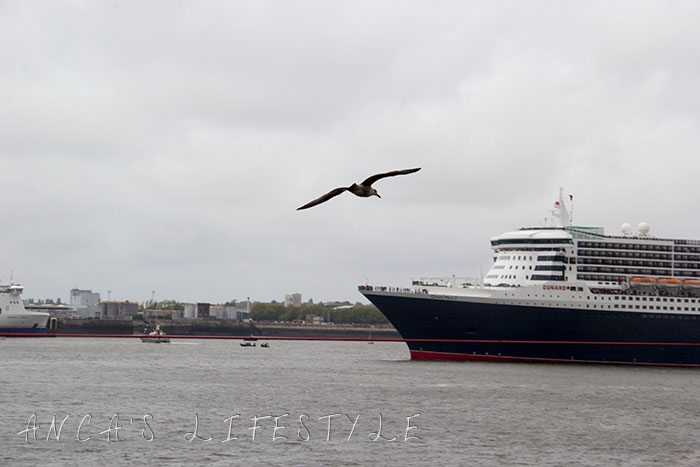 The ships turned 180 degrees on the Mersey. It was impressive to see them so easily maneuverable, despite their size.
After they turned, Queen Victoria and Queen Elisabeth approached Queen Mary 2. All three of them close together looked amazing.
I mentioned at the beginning of the post that I had to climb the wall to be able to see them. Well, this is how crowded it was at the end of the event.

A lot of people were standing on the wall, helping each other to climb as it is almost 2m from one side. I took some pictures for others with their cameras as it was impossible for them to do that. Others climbed on the windows, it was crazy.

It was impossible to reach the docks, as you can see. I never saw so many people at another event. Not even at the Giants.

These are the docks, from Pier Head to Kings Docks, where is Echo Arena was packed, really amazing.

And this is me, on top of the wall. It felt like standing on a horse made out of bricks. I enjoyed myself a lot, this kind of things add to the magic of the moment.
We went home to work a little, even if it was bank holiday. This is one of the perks of working from home, you are able to make your own schedule.
In the evening we went back on the docks to see the fireworks and the ships leaving Liverpool.

The
In only a few days there will be another event in Liverpool, International Mersey River Festival, this is why Liverpool is truly: One Magnificent City.