This is the cottage where we've stayed last week. It had so many features and character, I loved it.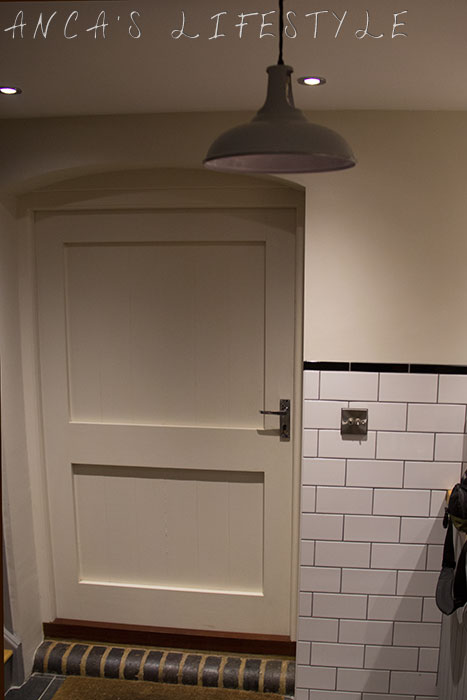 The kitchen was small, but we had everything we needed.
The slate looks so beautiful and the cottage has underfloor heating. It wasn't something I would consider for the house, as the price is quite high. But it's so comfortable to walk on heated tiles, especially after a long day working.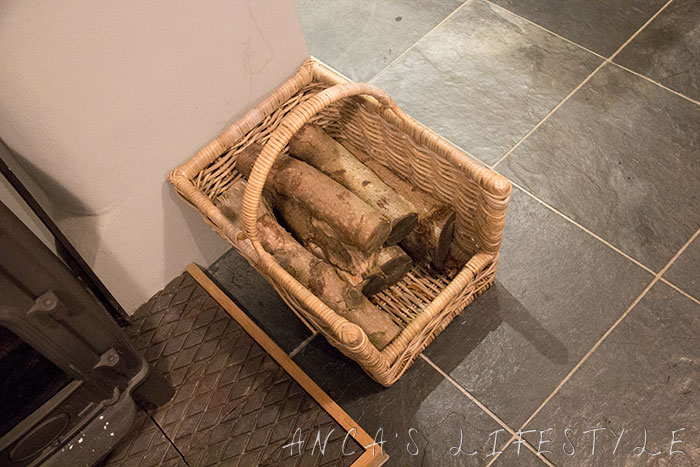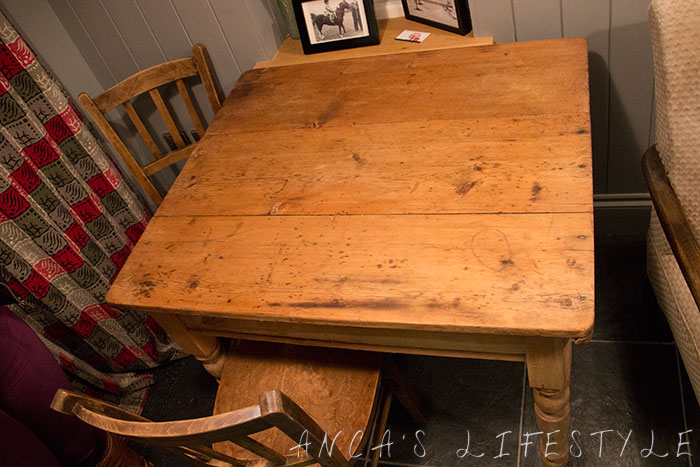 The table was another great thing about the cottage. It's charming with its cracks, looked like it was old and loved.
Although I'm not a huge fan of mismatched pieces of furniture, the two chairs gave an extra charm to the living room.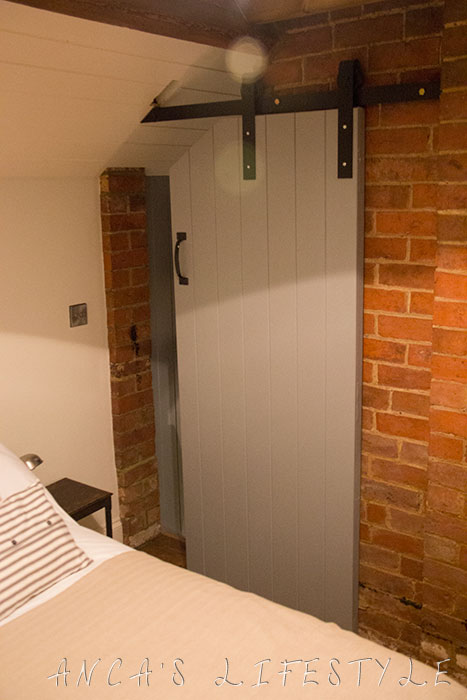 I think the door was the thing I liked most about the cottage. It was a heavy barn door, so appropriate for the rest of the house.
The bedroom was quite small and there wasn't any wardrobe for hanging clothes, but I can live with that considering how special everything else was.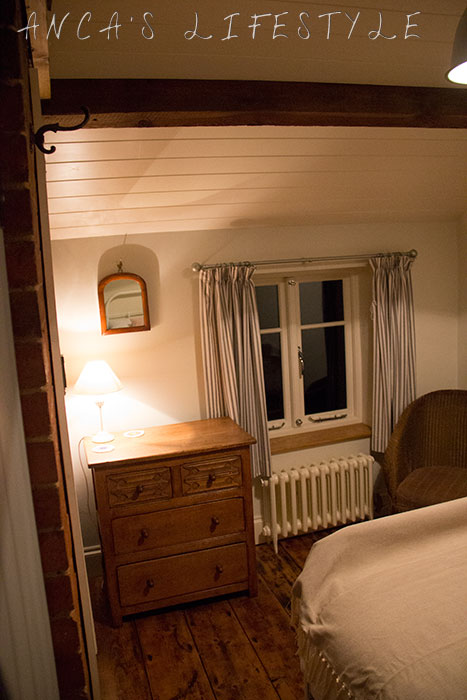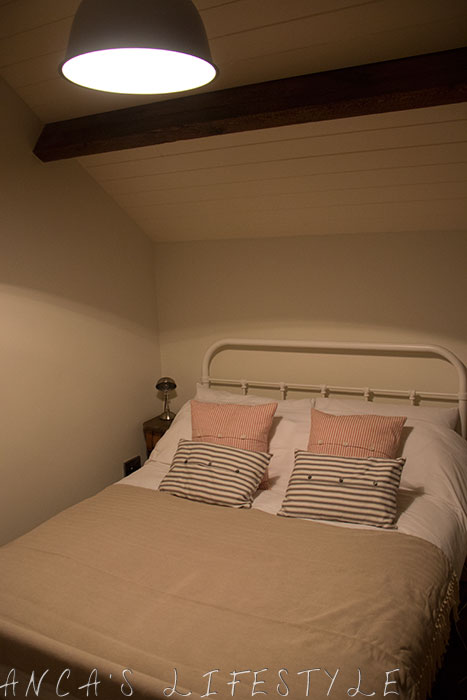 The bathroom door gave the same feeling of old and "barny", very cute.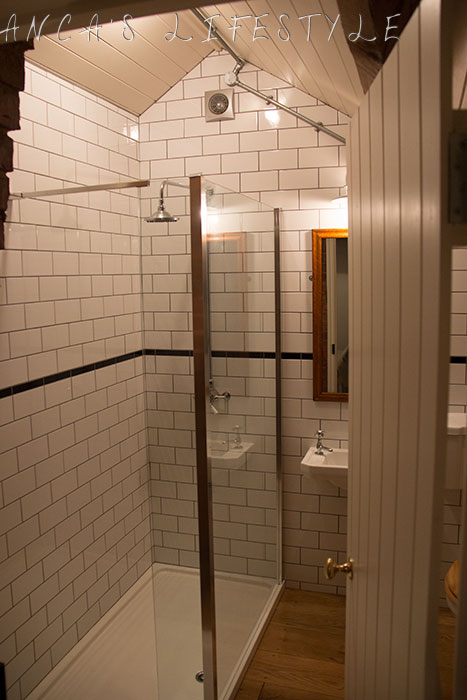 The en-suite was quite impressive, big room with a big shower and lovely views.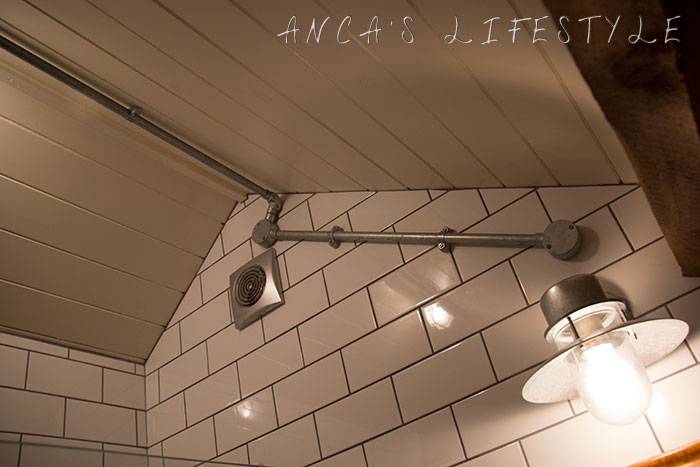 The exposed bricks were delightful, it's one of the features I prefer in old houses.
The house looked so amazing because the owners paid attention to small details, like the light switches, that added so much charm and beauty instead of just being there.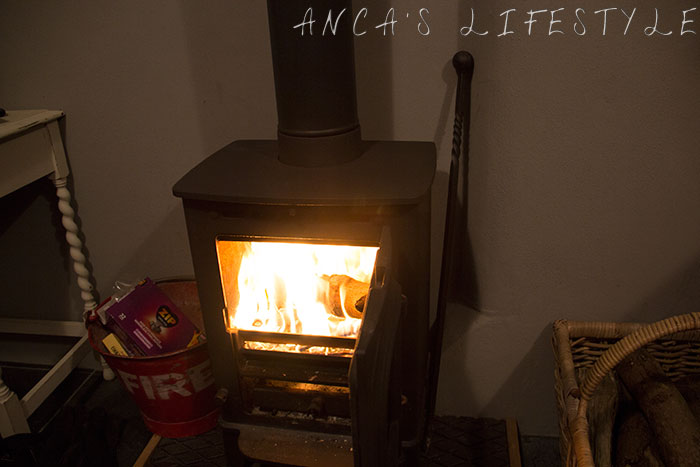 In the last day hubby made the fire, with real wood, what can be more cosy and homely?
The dog loved the fire too.

Our view, every morning… it was so quite and peaceful.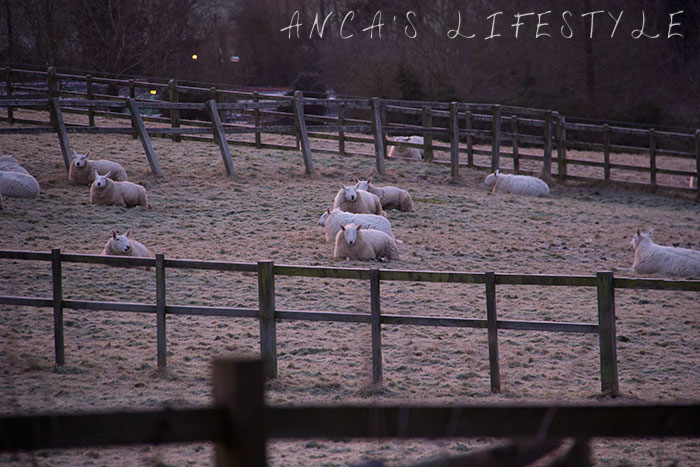 It was a great place to stay for a week. I always feel better in a remote location where I can relax after a hectic day. I love my work and I love meeting new people, talking, but I need a few hours of time off.
I always felt I need that and all my life I lived in relatively crowded cities. Maybe when I'll retire I'll finally afford a house in the "middle of nowhere" (and at a 30-40 minutes drive from a big city). Though I don't think I'm the only one hopping to get a character property in a rural location, as the prices of these properties are raising much faster than of the townhouses.