For our anniversary, we've visited Gretna Green. It's a lovely village near the Scottish border.
The Blacksmith shop was the first building in Gretna and this was the place where the run-away couples were getting married.

In the first room of the Blacksmith museum there are a few stories about elopements and a few wedding dresses. Also, there are letters from couples who wanted to elope and singles who were trying to meet their soul-mate with the aid of the anvil priest.

The original anvil, where thousands of marriages took place from 1754, when the marriage act came into place.

There was a bedroom in the blacksmith. Sometimes, if the couple eloping to Gretna didn't have enough time to get married before the parents arrival, they were instructed to slip into bed, so the parents would think they are too late.

There are many stories about the anvil priests, too.

We were lucky to arrive before one of the weddings/vows renewal that took place yesterday at the smithy.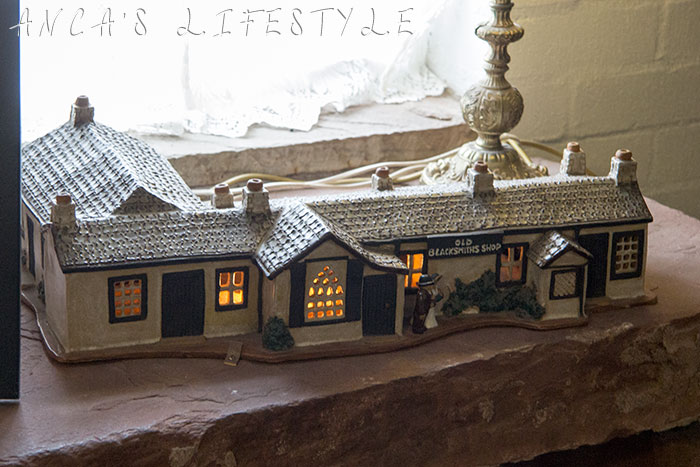 There is also a Coach Museum with carriages and coaches and interesting facts about them. The one in the back is a Stage Coach, a public service. The other one is an Utility Coach.

A small coach named "Bath carriage" for taking to the waters. Probably used in Bath or Harrogate, SPA towns. The companion or the maid was walking behind the carriage.

The Barouche, a carriage perfect for sunny days in the park during the Season (the spring months when the upper classes where in London for balls, theater, opera and the Parliament). The two-seater carriage was also known as Victoria, as Queen Victoria was keen on this type of carriages.

A gentleman carriage, more practical, two seater coach.

A family crest embedded on the side of the carriage.

A side-saddle, common in the 17th-18th century, but almost forgotten now. Luckily there are still women who are horseback riding using this type of saddle. HM Queen Elisabeth II was using a side saddle when she was younger at ceremonies.

In front of the Blacksmith shop we've listened to the piper.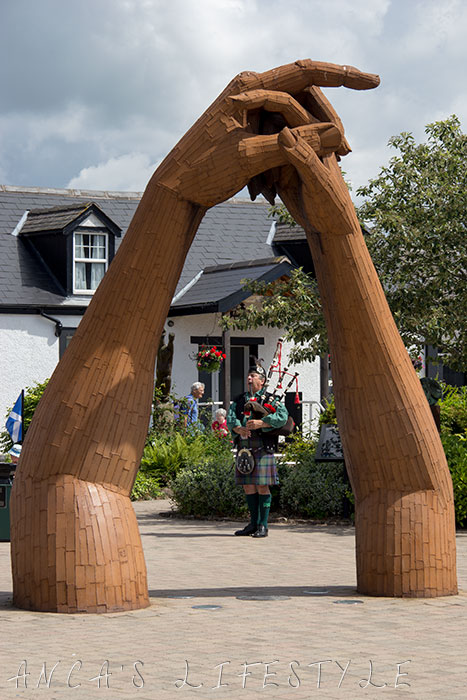 As a reminder of the trip to Gretna, we've bought a small anvil.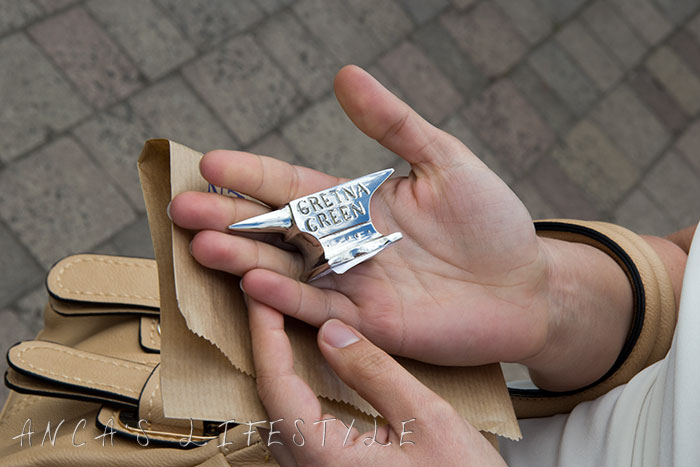 Near the car park is the Courtship maze, an interesting maze shaped as 2 wedding rings.