I picked a bottle of Method laundry detergent from the supermarket shelf a few months ago. I loved how great it was, cleaning the clothes nicely. Of course, I continued buying this product. Initially I had no intention of writing on my blog. But, then, I thought of why I tried this new detergent in the first place, and that is the story that should be told.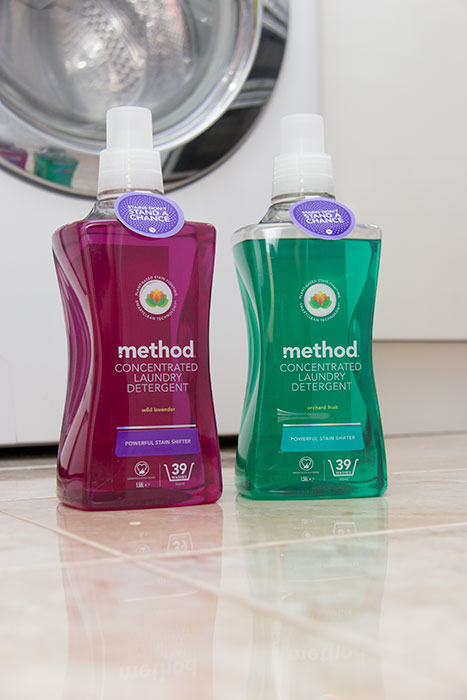 I stopped using the well known brands of detergent and cleaning products a couple of years ago. This happened after I found out that they are testing their products on animals. We all know that from 2013 is illegal to test cosmetics on animals for products sold in Europe, but that ban does not apply to detergents. You might ask yourself, as I did, why would anybody test cleaning products on animals.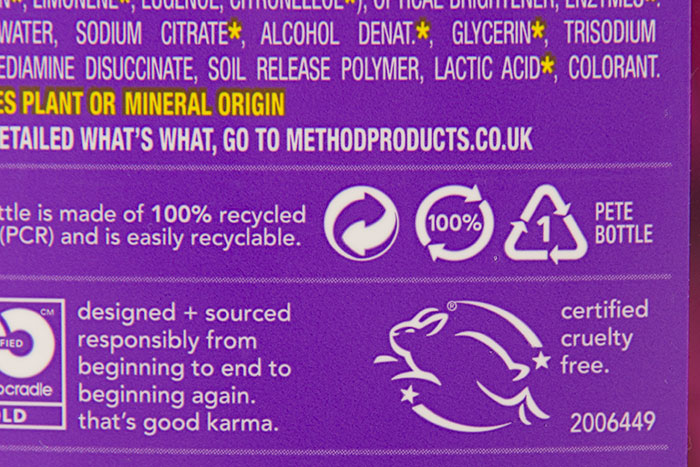 How they are testing cleaning products? I didn't have to look too much into it. From the day I've discovered the big companies are pouring detergent in the eyes of bunnies to see how long it takes for them to go blind, I needed no other reason to stop buying from them.
It's not something I want to be a part of, so, after I finished the cleaning products I had from them I bought alternatives. From my research, I discovered that supermarket's own brand are usually made in small factories in UK or EU. They do not test. I can't say for sure about every single product, because the information is not widely available. I checked for the supermarkets I'm usually buying from.
When I saw the leaping bunny on the Method laundry detergent bottle, I decided I want to give it a try. I was so pleased that I bought 2 more bottles when I saw them on sale. More about them on their website (methodproducts.co.uk).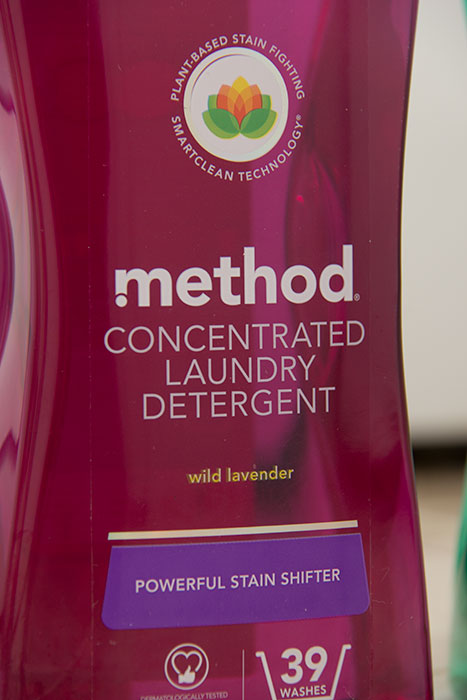 The Method company started in 2000 in US, the idea of two friends Eric and Adam. The laundry detergent was released in 2004 in US and the following year they have started selling their products in UK and Canada. In 2006, Eric and Adam are named PETA People of The Year. In 2008, the Method products are packaged in bottles from 100 percent post-consumer recycled plastic. They also start selling in Australia. The following year they are Cradle to Cradle® certified.
In 2010 the method laundry detergent is improved, using plant based ingredients. The products are now available in France and Japan too. Two years later they are joining forces with Ecover.
Well, this is the type of company I'm happy to give my money too.