My garden in July looks great. I am so happy to see all the plants and flowers in bloom. We are spending lots of time in the garden, as we've been doing for the past year. This weekend it will be very hot, so we'll stay in the garden with Festus, giving him quick showers (which he hates) to cool him down.
Last year we bought the benches and both had some issues with the lids. My husband contacted the brand and sent them a few pictures of the lids. So, we've received replacement lids for the benches, in light grey. I like the contrast and I think the benches look better now. Also, I was very happy with the brand, they sent the replacements fast. We've recycled the old lids at the local recycling centre, as we go there once every 2-3 weeks to recycle UHT containers.
My husband pruned the small pear tree and now it is growing better, with more branches. I am very happy with it, it looks very nice.
The Delphinium – guardian lavender – is in bloom and looks lovely. It should stay in bloom for another month. After that I need to cut it to ground level. The nearby white chrysanthemum is blooming too.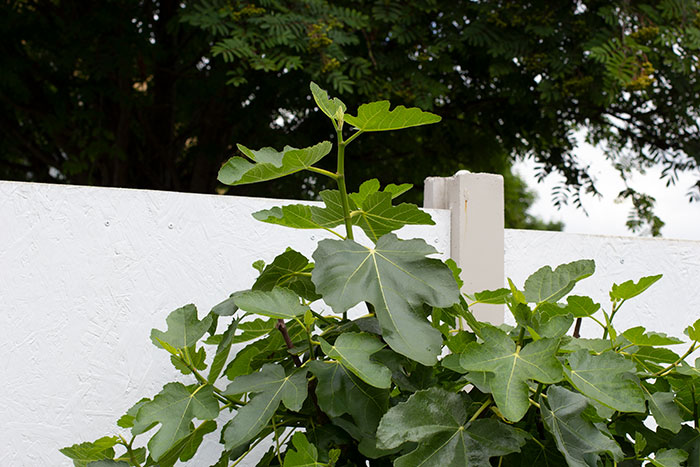 The fig tree is growing fast and now it is much bigger than last year.
This white dahlia is from last year.
These are new dahlias and I hope they will keep for next year too because they are so cute.
The Lupin should stay in bloom until September and I hope it will because it's beautiful.
Sincerity Dahlia keeps making new flowers. I love how delicate they look.
The globemaster allium is drying now. I will cut and dry it indoors, hopefully it will dry nicely. The other alliums are starting to bloom though and I can't wait to see them in bloom.
Festus is keeping an eye on the neighbours.
These lilies are so nice, they keep for longer than the ones I got last year. I am still waiting for other lilies to bloom, but it is nice to have lilies in bloom at different times of the year.
The strawberries are doing well. I will make another pot with strawberries from runners produced by the old plant. By the end of the week I will buy the new pot and sort them out. The plant produced lots of strawberries and it looks so nice and green, I would like to have another one.
The raspberry had problems with pests. I didn't want to do anything, but it is killing the plant. Also, these caterpillars are not for butterflies, but moths, so next year I will use pesticide for them. I wish I didn't have to. If I knew that raspberry bushes have this problems, I would have bought another kind of bush, as not all summer fruits bushes have problems like this.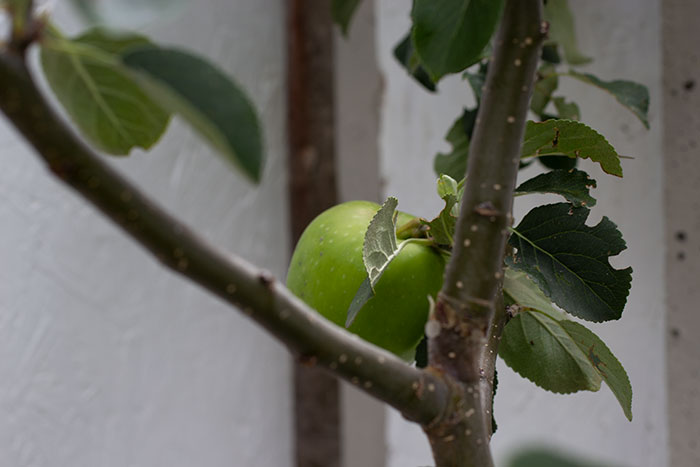 The apples are growing lovely. All three branches made apples and I can't wait to start harvesting them. This is a family-tree, with three branches that produce three different kinds of apples.
The tomato plants and the beets are growing. No flowers and tomatoes so far, but it looks nice, so I'm not bothered.
The sage is looking lovely and big.
This is a bit of salad. I bought it from the supermarket with its roots still on. So, I snapped the leaves and put the roots in a pot in the conservatory. After a day I took this picture. In 4-5 days the salad leaves are about 5cm in height. How cool is that. In a week I should be able to harvest some lovely salad from it.