On the second day of my short holiday in London we've been to The British Museum. I've been there before two years ago, but hubby didn't visit it before.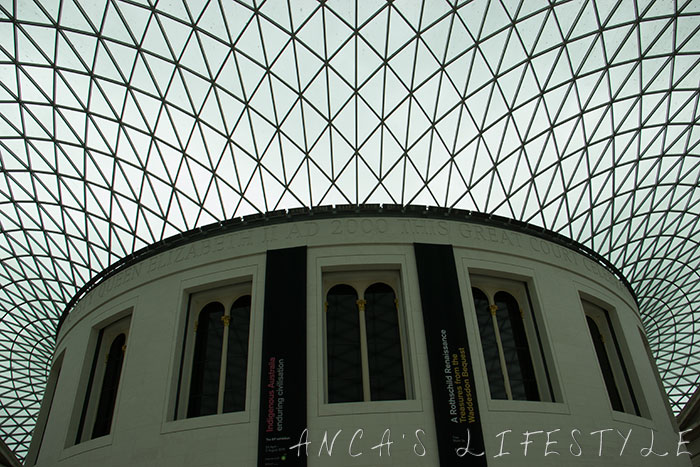 The British Museum was founded in 1753 and it was the first national public museum in the world. Sir Hans Sloane was a keen collector and he wanted to preserve his collections after his death. He entrusted the pieces to King George II and the British Museum was established. Since it was opened, the museum offered free admission to all. The museum was visited by approximately 5,000 people a year in the 18th century and now the visitor number reaches 6 million.
We had to start the visit with the Egyptian sculptures, as most visitors would. It's impressive to see all of them in one place as they are so big.

At the Rosetta Stone it was very crowded, as expected with an important artefact.

Statue of Ramesses II, the 'Younger Memnon', who ruled Egypt for 67 years.

The door in the back is a replica, as the original wooden door didn't survive as a whole.

The oak leaves necklace looks amazing, it has lots of details.

I though is a replica, but it's a real statue from the Easter Island called Hoa Hakananai'a.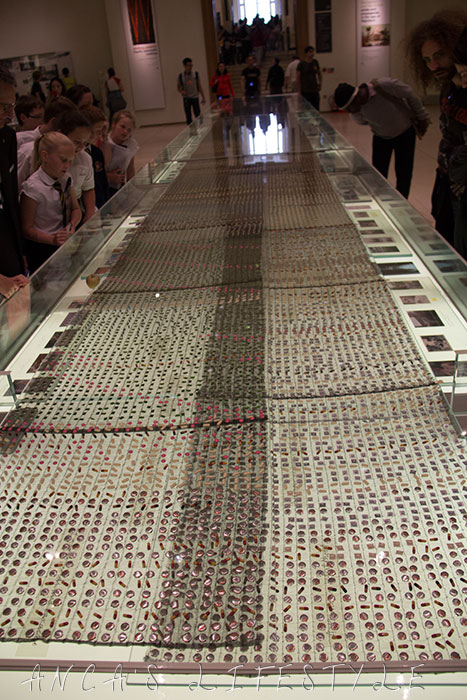 This is the one of the exhibits that impressed me a lot the first time I saw it. It's called Cradle to Grave and it shows the way we approach modern medicine.
There are 2 lengths of fabric, one for a woman and the other one for a man. Each one contains over 14,000 drugs and that is the estimated average prescribed to every person in Britain during their lifetime. The pills we might buy over the counter are not included. There are pictures and stories about them and their life. It's impressive because it can easily be anyone of us.

We humans don't change too much over the time, as almost all of these coins are counterfeits. The Roman copper coins were discovered in Suffolk, they are imitations, but the weight and metal is wrong and also the portrait can be unusual. The pound coins are also fake and the weight and metal can be wrong.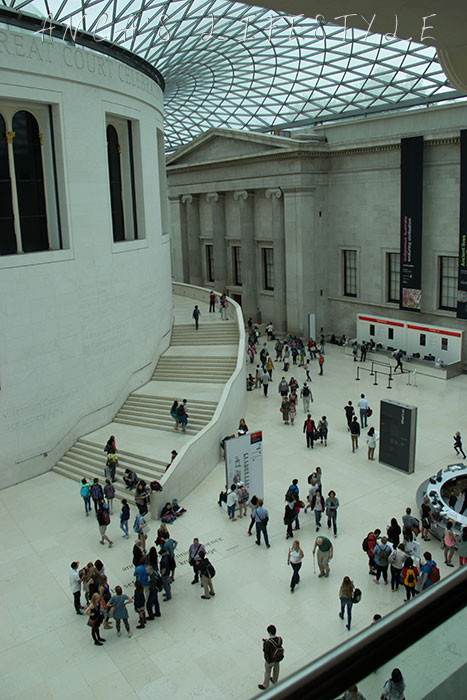 I enjoyed our visit as much as the first time. Have you been to the British Museum?